How To Bet On Boxing Online?
Last updated:
16 minutes read
Wondering how to bet on boxing online? Learn to bet on boxing using proven best practices. Check useful tips and strategies.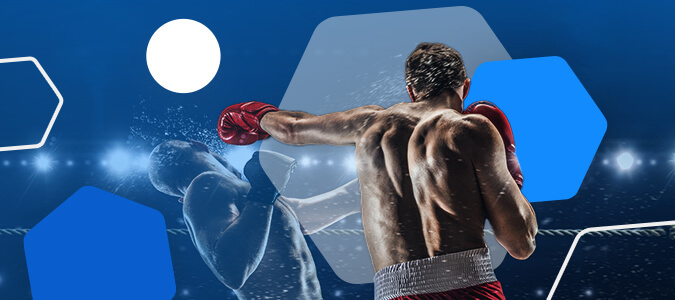 Boxing and betting go hand in hand. While we still romanticize the idea of crowding into small venues and placing our bets in person, the reality is that boxing and betting have come a long way.
Now, we can have multiple matches streaming at once and most styles of wagers can be done within the comfort of our own homes. Whether we place those bets intelligently or effectively still depends on us, as it always has.
Is It Legal To Bet On Boxing Online In Ontario?
Online betting in Ontario is entirely legal. Assuming you consider how to bet on boxing online, you need to go to a legal sportsbook location first and prove that you are of legal age to bet.
However, this depends as each province has its own igaming rules and regulations. We use the province of Ontario as a case-study for examining the legality and process of starting to wager on boxing matches.
Let's use Johnny Stevenson as the person in our case-study who wishes to place bets on boxing matches in Ontario. We can assume that Johnny is a Canadian citizen and resident of Ontario Province, for example he lives in Thunder Bay on Lake Superior. O.K. so how does Johnny start placing his bets?
Luckily for Johnny:
Online gambling became legal in Ontario as of April 4, 2022.

Online gambling and traditional in-house gambling are both regulated in Ontario by the Alcohol and Gaming Commission of Ontario (AGCO).

They are the governmental structure that will answer any questions about the legality of boxing betting.

The legal gambling age of Ontario is 19 years and older.

More and more sportsbooks are breaking into the online gambling market so he will have a wide choice of sportsbooks to choose from.
Thus, Johnny can legally bet on boxing matches in Ontario, and so can you.
For those of you who do not live in Ontario we recommend looking here to see about the general legality of online betting in other provinces.
Where To Bet Online On Boxing Matches In Ontario?
Actually registering in a sportsbook and the process of placing your wagers is easy, but finding a good and reputable operator is something that takes consideration.
Try looking for sportsbook sites that have been in business for a long while and that have a good reputation. These may be sites such as DraftKings or Bet365, both of which are solid and trustworthy sportsbook providers.
Other aspects you may want to consider are:
Scope and scale of the daily betting menu
Odds for wagers
Speed at which odds are posted
Design and layout of the website
Number and combination of prop bets
Quickness you receive your money after winning
Methods available for depositing and withdrawing your money
Option of mobile betting
Availability of customer service representatives
Those are the general things to consider when choosing a bookmaker, but let's have a look at some of the sportsbooks that offer boxing bets legally in Canada.
As an example and basis of comparison we can look at Caesars, FanDuel, and BetMGM Ontario. All of these bookmakers currently operate in Ontario.
For our exemplary boxing match we can look at the WBA Light Heavyweight bout between Dmitry Bivol and Saul Alvarez slated for May 8th, 2022.
Caesars Sportsbook
Caesars is certainly becoming more and more popular as they have launched a big marketing campaign south of the border in the USA. It is not without significance that this bookmaker is legal in Ontario from April 2022.
However, when looking at what they offer for the Bivol vs. Alvarez fight there are not many options. They have the basic moneyline bet and prop bets. They have features for live and future bets, and also some rounds bets as well. Here we can see their odds for the basic moneyline bet on the Bivol and Alvarez fight:
| | |
| --- | --- |
| D. Bivol | +400 |
| S. Alvarez | -550 |
Caesars does support betting on the WBA, Olympic boxing matches, and most other major boxing organizations. A nice feature of their interface is that you can change the odds format from American (+/-), decimal, or fraction.
Rating: 3.5/5

Caesars is undoubtedly the most well-known gaming brand. The brand is a major player for sports bettors who have frequented the Las Vegas sportsbook throughout the years.

Caesars Review

19+. Gambling can be addictive, please play responsibly.

iOS and Android apps
Customer service available 24 hours a day, 7 days a week

REGISTER NOW
FanDuel
FanDuel is a sportsbook that has a great interface and it is quite easy to work in its layout. Whereas Caesars had some of their betting options on the Bivol vs. Alvarez fight hidden in different tabs and sections of their interface, Fanduel has everything nicely displayed on one easy-to-read page. Here we can see the basic money line odds for the fight:
| | |
| --- | --- |
| D.Bivol | +350 |
| S. Alvarez | -550 |
Fanduel is quite prevalent and popular so they should have boxing matches that occur within the major boxing federations such as the World Boxing Association (WBA), World Boxing Council (WBC), International Boxing Federation (IBF), and World Boxing Organization (WBO).
Rating: 4.2/5

Wide range of sports to bet on, high quality of odds. If you are looking for a trusted, legal bookmaker, FanDuel should definitely get your attention.

FanDuel Review

19+. Gambling can be addictive, please play responsibly.

It is compatible with iOS and Android devices

Betting is safe and secure

Very fast payout time

Major odds types are available

REGISTER NOW
BetMGM Ontario
Similar to Caesars MGM Casinos and Sportbooks are gaining popularity thanks to heavy advertising with Jaime Foxx starring as the lead actor in their marketing campaign.
When using their website you can find it well organized with a slightly less intuitive format than FanDuel. However, after a few moments of navigating through their layout, you will find it is really well made and easy to use.
For our example of the Alvarez and Bivol fight they have many types of bets with clear odds.
Here we can see their basic moneyline bet:
| | |
| --- | --- |
| D.Bivol | 4.33 (+333) |
| S. Alvarez | 1.20 (-500) |
You can see that on the BetMGM site they display the odds in the decimal format. However, with a quick google search you can easily find websites that display odds in all three formats. BetMGM is expanding and thanks to this they should have boxing matches from all of the big four Boxing Organizations.
Rating: 3.9/5

The BetMGM Sportsbook app is the official mobile betting app of MGM Resorts International, one of the world's most recognized land-based casino operators.

19+. Gambling can be addictive, please play responsibly.

A variety of international sports are available 

It has the best futures odds amongst other sportsbooks

Live streaming is supported on selected events

Supported on both desktop and mobile phones

REGISTER NOW
To give us a better understanding of the three sportsbook options and their odds we can see their basic moneyline bet presented here for easy comparison:
| | | |
| --- | --- | --- |
| Caesars | D.Bivol +400 | S. Alvarez -550 |
| FanDuel | D.Bivol +350 | S. Alvarez -550 |
| BetMGM | D.Bivol 4.33 (+333) | S. Alvarez 1.20 (-500) |
We should keep in mind that the above cross-comparison of these three sportsbooks is simply for the moneyline bet of who will win the fight.
However, it does illustrate the point that different sportsbooks will offer different odds for a given boxing match.
Thus, we should be careful when choosing what sportsbook to make wagers with and be sure to do a simple cross-comparison before placing our betting slips.
How to Bet Online on Boxing Matches?
The actual mechanics of placing your bets on various sportsbook providers is easy. It does behoove them after all to allow their users to place bets quickly and easily. However, that does not solve the problem of what to bet on. With this dilemma, we can help you.
We will demonstrate how to bet with the example fight being the May 8th, 2022 Dmitry Bivol vs. Saul Alvarez bout.
The Moneyline
With the moneyline bet you put money on which boxer wins the match. This is the standard and default bet available in all sportsbooks worth their salt. Normally the moneyline is based on a $100 dollar bet and it indicates the underdog with odds as - , and the favorite with odds as +. For example:
| | |
| --- | --- |
| D. Bivol + 305 | S. Alvarez -550 |
So, for this Bivol vs. Alvarez fight Bivol is the favorite and you would need to bet $100 on Bivol to win a profit of $305 and the same bet of $100 on Alvarez will get you a profit of $550.
The above example is a two-way moneyline because there is no option for a tie. If there is a draw, or no contest, you will get your money back. Although, sometimes there may be an option to bet on a draw in which case this would be a three-way moneyline and it might look like this example from BetMGM:
| | | |
| --- | --- | --- |
| S. Alvarez -500 | Tie 1800 | D.Bivol +400 |
Outright Odds
These are the odds of how a future event will unfold, admittedly they are rare in boxing, but many bettors in Las Vegas claim them as their favorite.
For boxing these odds apply when you bet on which boxer will win a tournament or match before that event begins.
A Grand Prix would be an example where you can find these odds. This is where many boxers fight each other in a single-elimination style bracket.
The sportsbooks will open the outright odds before the tournament begins. The outright odds will change as the tournament progresses, but they can prove lucrative thanks to the number of matches a fighter needs to win which prove to make long odds, and better payout if you win.
Over/Under Totals
If you don't care who wins or loses, then over/under and totals bets are for you.
These odds predict whether a match will end after (over) or before (under) a posted number. A number such as +6.5 or +9.5 will be posted for a given match. This number indicates the total number of rounds a fight is expected to have.
The over/under terminology refers to whether the rounds of the fight will go over the given number or under the total number.
Here we can see some examples of over/under bets on our Bivol vs. Alvarez fight:
Sportsbook
Wager
Odds
Caesars
Total Rounds 10.5
Over -270
Under +205
FanDuel
Total Rounds 10.5
Over -290
Under +215
BetMGM
Total Rounds 10
Over -300
Under +225
We should note that BetMGM did not offer a bet with a 'half point' with their rounds so we can see there is some difference in the systems of betting between Sportsbooks. This is something to keep in mind when choosing where to place your bets.
Method Of Victory
Boxers usually win by either of these three ways: decision, knockout, or disqualification.
You can use this in your betting by choosing not only who will win, but how they will win. This is the method of victory wager. This does mean that this type of bet will only win you money if your chosen fighter wins and they win in the way you chose. If you pick Alvarez to win by knockout, and he wins by decision; your bet will not pay out.
It is less likely that you will be able to exactly predict who will win and how, which is why these types of bets have a better payout than simple moneyline wagers, as we can see below:
Caesars
Saul Alvarez By Decision or Technical Decision -140
Dmitry Bivol By Decision or Technical Decision +700
FanDuel
Saul Alvarez Points or Decision
-150
Dmitry Bivol Points or Decision +600
BetMGM
Saul Alvarez on Points -137
Dmitry Bivol on Points +700
Once again we should pay attention to the nuances of the different sportsbooks. Mostly these bets are the same but they are worded slightly differently on their respective sportsbooks. This is something that we should keep in mind as we make decisions on which operator to choose.
Fight Length
Similar to the over/under or totals wager, the fight length wager delves even deeper and allows you to predict an exact or estimated time when a boxing match will finish.
An exact time here meaning that you wager on a specific round or even also a specific minute into the round. This sounds hard to do, and it is, which is why these types of exact minute bets will have a huge payout if they hit.

Similar but different would be an estimated or approximate time bet. Instead of wagering on a specific round or time within a round you could bet on a fight to end within a set number of rounds.

So, you could wager on a bout to end in the first 8 rounds for example. The payout on this type of bet will not be as big, but they are easier to hit than exact time bets.
It would be hard to list all of the different options for this style of betting here, but for reference and some visualization we can have a look at the different options offered by BetMGM (Individual Round Betting):
| | | | |
| --- | --- | --- | --- |
| S. Alvarez in Round 1 | +200 | D. Bivol in Round 1 | +900 |
| S. Alvarez in Round 2 | +250 | D. Bivol in Round 2 | +800 |
| S. Alvarez in Round 3 | +300 | D. Bivol in Round 3 | +600 |
| S. Alvarez in Round 4 | +250 | D. Bivol in Round 4 | +700 |
| S. Alvarez in Round 5 | +400 | D. Bivol in Round 5 | +900 |
| S. Alvarez in Round 6 | +500 | D. Bivol in Round 6 | +850 |
| S. Alvarez in Round 7 | +300 | D. Bivol in Round 7 | +500 |
| S. Alvarez in Round 8 | +200 | D. Bivol in Round 8 | +700 |
| S. Alvarez in Round 9 | +600 | D. Bivol in Round 9 | +850 |
| S. Alvarez in Round 10 | +800 | D. Bivol in Round 10 | +450 |
| S. Alvarez in Round 11 | +400 | D. Bivol in Round 11 | +700 |
| S. Alvarez in Round 12 | +300 | D. Bivol in Round 12 | +300 |
| S.Alvarez on Points (full distance) | -137 | D. Bivol on Points (Full distance) | +700 |
| Tie | +800 | Tie | +800 |
Similarly you can wager on the fight ending within a set of rounds (BetMGM):
S.Alvarez
in Rounds 1-3
+150
D. Bivol
in Rounds 1-3
+200
S.Alvarez
in Rounds 4-6
+200
D.Bivol
in Rounds 4-6
+300
S.Alvarez
in Rounds 7-9
+150
D. Bivol
in Rounds 7-9
+250
S. Alvarez
in Rounds 10-12
+200
D. Bivol
in Rounds 10-12
+300
Predicting Boxing Match Outcomes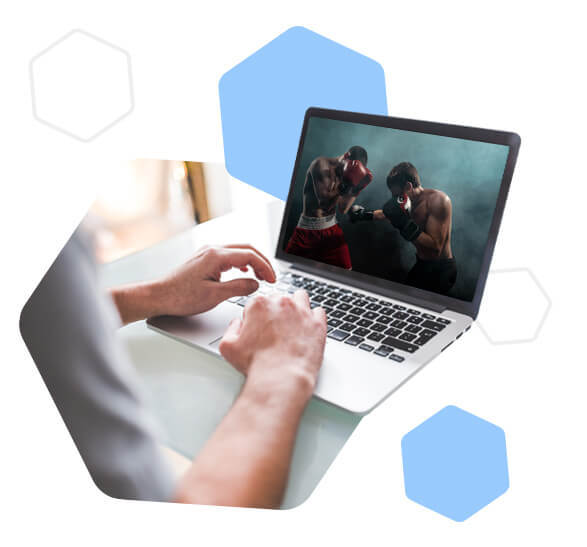 Does the underdog have a chance? Is it usually smarter option to wager on the favored fighter?
These questions and more like them can run wild in a beginner or seasoned boxing bettor. Luckily, we can give some techniques to help predict boxing match outcomes.
Watch the style

Will a quote one quote 'brawler' be going up against a defensive player? Will it be a fighter who bides his time going up against one who moves in more recklessly?

These are the questions you need to ask yourself when making your bets. Compare the styles of the two fighters, look at their previous bouts and see how they won.

Watch some film of their fights and visualize the two fighters going toe-to-toe. Analyze these aspects and then make your bet knowing it was the wisest and most sure way you could do it.

Delve into the past

The moneyline is the most common bet on boxing, but if you know the history of a fighter you can use it to your advantage.

Check their win records and see the manner in which they often win and compare this to their opponent's. Do they win most frequently by knockout, technical knockout, or on point-based decisions?

If they have a huge amount of TKO's in their past fights it might be lucrative to put some money on them winning in that way for your next wager.

Pick your boxer carefully

Upsets can happen in any match. Boxing bouts are somewhat like their own individual entities. They are not like football matches that occur on the regular and add up to make a season.

There can be long periods of time between matches and in these times fighters can change;  they can sharpen and win their next match, or decline and lose. It should also be remembered that this winning or losing depends on one person.

A bad goalkeeper will not completely ruin a football team's chances of victory. However, a bad day for a boxer will ruin his or her match and they alone are in the ring when it comes down to it.

Remember that odds change

Betting odds will change depending on how many people are betting on a certain match.

This means that the odds given by a sportsbook do not always accurately portray the real-life chances of victory or defeat. So, if for example you have done your research and the bookmaker has your quote on quote underdog at long odds of winning,then maybe it is a good time to bet on this fighter.

So, keep watching the odds and when you see the time is right then place your bets, because once your bets are placed the bookmakers cannot change the odds for your wagers.
Boxing Betting Props
Prop bets or proposition bets are just that. You are making a proposition that something will or will not happen in a boxing match.
These bets allow you to bet on different aspects of a fight and generally the more attention a fight gets, the more prop bets that are available. Each side of a prop bet will have their own odds and these will be determined by a given sportsbook. Here are some of the most common types of prop bets:
Will there be a knockdown in the fight?
Will the fight go the distance?
Will there be a point deduction?
Will the fight go to a decision?
Will there be a knockout in the fight?
Will the fight be a draw?
Prop bets can also be made on individual fighters as well on How a fighter will win? In these bets, you choose a winner and how he or she will win.
For example we can look at a Manny Pacquiao and Miguel Cotto bout. Here are the prop bet odds for each fighter.
Manny Pacquiao by KO, TKO, or DQ: +120
Manny Pacquiao by decision: +120
Miguel Cotto by KO, TKO, or DQ: +300
Miguel Cotto by decision: +240
In looking at this example we must note that you must pick the fighter and how he will win. If your fighter wins it will not be enough, he must win in the matter that you chose in your prop bet.
Individual Round Prop Bets
In these types of bets you choose the exact round in which a fighter will win. So you need to choose who will win and in what round exactly.
These bets have large odds so many bettors will take a few of them as they place their bets. Do remember that if a fight is stopped between rounds then the bout will be ruled as being ended in the previous round.
Boxing Live Betting Online
Want to place a bet on a fighter bleeding in the second round? Perhaps you prefer to wager on the ref getting hit accidentally as he/she steps in to break up the boxers? These types of wagers are possible, and you can even do them live.
Live betting online on boxing is fast paced as you are betting rapidly as the fight enfolds. The top sportsbooks will have this option available on their platform, but you need to have some practice and some skill to make this style of betting work for you. Some sportsbooks that operate legally in Ontario and that have live betting for boxing include:
BetMGM
Fanduel
Caesars
Bet365
However, there are some evident pros and cons of live-betting:
Pros:
Look at a fighter, read the fight, make the bet. Unlike betting beforehand when your information may be lacking with live betting you can see how a fighter looks and make bets accordingly.


More opportunities, more chances. There are usually more options available for live betting on boxing. It comes down to mathematics; more types of wagers mean more opportunities to win.


Get your money quickly. Some live betting wagers are settled before the fight even ends, which gives you the opportunity to place your bet and collect your winnings even more quickly.


Value for your money. If you are skilled enough you can capitalize on the same types of wagers that are available before a fight begins, but you can capitalize on the changing odds of the live fight. So, you can bet a basic moneyline bet, but doing it with live betting might give you better odds and payout.
Cons:
Bad connection, Bad bets. A tool is only as good as the person who uses it. So the saying goes, but in the case of live-betting on boxing a poor quality stream, internet connection, or laptop/desktop computer will not allow you to place your bets quickly enough to catch them at the peak moments of possible payout.


Confirmation can kill. Typically there is a delay after you place your bets because it needs to be confirmed by the sportsbook.

So, you might place a bet at great odds live, the sportsbook takes a moment to confirm it, and in that moment the odds can change against you. Or, the event you wish to bet on might finish before you have a chance to wager.

Unfortunately, this is just the nature of live betting.


No time to be rational. How are you under pressure? Live-betting on boxing brings pressure in droves and if you are not one to keep a cool head it can be easy for you to be swept up in the excitement and make less rational bets.

You could add some extra zeros to your bet or outright choose the wrong bet. With live betting you must be hyper-vigilant and aware and this is not for the faint of heart.


More opportunities, more losing. The opposite side of the coin to the more styles and types of betting that live betting offers is that this means more opportunities for not only winning but also losing.

Frantic pacing, lots of excitement, and a multitude of bets means you can lose money so fast it will make your head spin.


Experts are experts for a reason. Live betting on boxing is a feature that is used by experts who know the sport and hone their skills.

They practice the interface of live betting with smaller bets on lower-key fights to get used to making bets as fast as they can. It takes time, effort, and patience to get to their level, and the average bettor does not have this.
Despite the cons there is still money available for those with some skill and quick betting abilities on live boxing. For those interested in this type of betting there is a huge market for bets available. Below we present typical styles of live betting boxing wagers. This table is only a small sample of some of the most popular and common types of bets that can be available for live betting:
| | | |
| --- | --- | --- |
| Standard Bets (Most Common and with the least pay-out) | Specific In-Play Bets (Slightly less common and with some higher odds and pay-out) | Obscure Bets (Rather high odds and pay-out, as they are hard to predict) |
| Winner | Fighter X to Win Round 5 | Who Will be the Next Fighter to Bleed |
| Method of Victory (M.O.V.) | Fighter Who Will Win theNext Round | Who Will be the Next Fighter to be cut |
| Round in which the fight will be won | Total Punches in Next Round | Next knockdown will be ruled only a slip |
| Grouped Round Betting | Who will Score the Next Knockdown | Trainer to Enter the Ring Slightly Before the Bell |
| Total Number of Knockdowns | No Knockdown in Next Round | Towel Thrown |
| Over/Under | Referee to Deduct Under 3.5 Points | Referee To Be Hit |
| Winner and M.O.V. (Method of Victory) | KO/TKO in Next Round | Fighter X to Spit Out Mouthguard |
| Fight will be decided on points | Fight to be Stopped in the Next Round | Fighter Y to Sing After the Fight |
Thus, we can see clearly that for those who can make the pros of live boxing betting work for them there is a huge variety of betting styles available. It is just a matter of luck, practice, and having a good and focused plan of what to do in the hectic environment of live-betting on an ongoing boxing match.
Boxing Futures
Futures bets are bets placed on events that will happen sometime in the future. These bets are decided by longer-term results and outcomes that are usually settled at the end of a tournament or period of time.
Future betting in boxing varies greatly and it really depends on the sportsbook for what is available. Once you have a favorite sportsbook then check their boxing future bets.
Most times these futures bets will be similar to the other types of bets available for boxing, but the odds will probably be more variable as you are wagering on future events that may not have so much information to alter the oddsmaker's decisions.
How To Actually Place A Bet On Boxing Matches?
Due to the legality of online betting in Canada the 'how to' of betting online on boxing matches is similar to most other sports. Essentially, it boils down to three steps:
Open an online account with a legal operator in your area. For Ontario Bet365 is a good choice, or perhaps Caesars, Fanduel, or BetMGM.
Follow the procedure to deposit money into your new account.
Navigate the site and find their boxing betting section and choose an upcoming match to wager on.
Boxing Betting Strategies
Everyone has their own beliefs about what makes a great betting strategy, and this applies to the world of betting on boxing as well. The bottom line is that there is no set formula for success. Yet, there are some good pieces of advice that you can listen to:
Know your fighters

A bet is a kind of investment.

You wouldn't buy stock on the stock market at random would you? No. So do your research, even if it is just a quick check on the recent history of a given fighter.

Even this little bit of homework will help you make a more informed decision.

Odds make Bets, Not Boxers

The odds for a boxer are just a representation of the probability of them winning or losing their fight.

For example A heavy favorite at 1.10 has a probability of 90.9%. While an underdog at 6.00 odds has a 16.7% chance of  winning. Do your research and assess if these probabilities are accurate and then make your bet.

Use a Unit System

Take a portion of your bankroll, for example 1% of this bankroll is one unit.

However, you can make this unit whatever percentage you would like. Then use these individual units to bet and stay disciplined.

Trust your research and avoid whims to ensure that you wager the amount of units that the bet you wager on is actually worth.

Stay Cold, No Emotions

Emotions and gambling don't mix. Don't let your judgment become clouded by the highs of winning bets or the fact that Pacquiao is your favorite boxer. Stay the course and leave the emotions for other areas of your life.

Bid at the Big-Ones first

Start with larger events that have well-known fighters because you will have a greater chance of guessing who will win. Then after some time you can start wagering on the smaller more obscure bouts.
Things To Remember When Making Boxing Bets
Betting on Boxing can be fun, but there are some things to consider before starting wagers on this sport. It is unlike any other sport, so even if you have experience in American Football online betting or baseball leagues such as the MLB it may not transfer to boxing betting. Some of the most important things to keep in mind when placing boxing wagers are:
Know the weight classes and how this affects fights. Heavyweights are more likely to get knockouts due to their power, whereas fighters in the lighter classes will see more rounds that go the distance.
Remember the accomplishments of the respective fighters and the method of victory that they most commonly have in their fights.
Know the styles of fighters and use those to place your bets more intelligently.
Different sportsbooks will have different odds and types of bets. So, do some cross-comparisons and find a Onlario legal sportsbook that works for you.
Take things slowly and don't jump right into placing wagers on every style of boxing bet. Start small and slow and get your feet under you before you move into more complex styles of betting such as live-betting.
For reference here are the current common weight classes of most Professional Boxing Organizations.
| Designation of the weight class | Weight in Ibs (pounds) | Weight in kg |
| --- | --- | --- |
| Mini flyweight or straw weight | 105 lbs | 47.627 kg |
| Light flyweight or junior flyweight | 108 Ibs | 48.988 kg |
| Flyweight | 112 lbs | 50.802 kg |
| Super self-weight or junior bantamweight | 115 Ibs | 52.163 kg |
| Bantamweight | 118 lbs | 53.525 kg |
| Super Bantamweight or Junior featherweight | 122 Ibs | 55.340 kg |
| Featherweight | 126 Ibs | 57.153 kg |
| Super featherweight or junior lightweight | 130 lbs | 58.967 kg |
| Lightweight | 135 lbs | 61.235 kg |
| Super light weight or junior world weight | 140 lbs | 63.503 kg |
| Welterweight | 147 Ibs | 66.678 kg |
| Super welterweight or junior middleweight | 154 lbs | 69.850 kg |
| Medium weight | 160 lbs | 72.574 kg |
| Super middleweight | 168 lbs | 76.203 kg |
| Light heavyweight | 175 lbs | 79.378 kg |
| Cruiser weight | 200 lbs | 90.720 kg |
| Heavyweight | 200+ Ibs | Anything over 90.720 kg |
How to Avoid Common Mistakes Made While Betting On Boxing Fights?
Boxing is singular in the sportsworld in that so much depends on one person and his/her team. One small move can mean disaster for the fighter, and for those who wager on him or her as well. However, we have advice that can help you mitigate the nature of this sport.
Staring too big and too fast

So, you want to bet on boxing and you decide to go right into it. Futures bets, parlays with long odds and huge payouts, live-betting; all of these sound fun.

Yet, you should not go too quickly into these waters. Instead it is best to bide your time and make small bets, stick to the moneyline for your first few fights, and don't move too quickly.

Every sailor wants to be the captain of his own majestic vessel, but we all need to remember that sometimes a dinghy in shallow waters is the best option at first.

Emotions

These were mentioned earlier on this page as well. Yet, they are listed here as a common mistake again because they can get the best of us.

Winning a wager is fun and it gives us a feeling of high, but winning one bet does not make us an expert, in fact far from it.

Keep in mind as well that your favorite fighters can also lose. So, don't let emotions take control in any way when you are wagering. Find a system and stick with it, regardless of how much your emotions are telling you to wager everything you have on your favorite fighter.

Not matching the markets or type of bet to the fight

If a fighter always wins by K.O. and you put money on him to go the duration of a fight, is that a smart bet?

More than likely it isn't. So match the type of bet to the type of fighter. Place wagers on defensive-minded fighters to have their fights ended by decision, while place bets on K.O.s and knockdowns on those fighters who are brawlers and risk takers.
No matter how you decide to bet and the possible mistakes you may or may not make there are plenty of options for boxing betting for you. Boxing is naturally an exciting sport, and if you have money on the fights it can make it even more exhilarating to watch. If you have the time and resources to pursue this then you can have some fun, and you could win some money too.
FAQ
Yes, it is open and available to bet on boxing fights in Ontario.

There are multiple sites that will accept wagers from Ontarians. However some of the most popular in Canada now are BetMGM, Caesars, FanDuel,, Bet365.

Here are the weight classes used by most professional boxing organizations:

| Designation of the weight class | Weight in Ibs (pounds) | Weight in kg |
| --- | --- | --- |
| Mini flyweight or straw weight | 105 lbs | 47.627 kg |
| Light flyweight or junior flyweight | 108 Ibs | 48.988 kg |
| Flyweight | 112 lbs | 50.802 kg |
| Super self-weight or junior bantamweight | 115 Ibs | 52.163 kg |
| Bantamweight | 118 lbs | 53.525 kg |
| Super Bantamweight or Junior featherweight | 122 Ibs | 55.340 kg |
| Featherweight | 126 Ibs | 57.153 kg |
| Super featherweight or junior lightweight | 130 lbs | 58.967 kg |
| Lightweight | 135 lbs | 61.235 kg |
| Super light weight or junior world weight | 140 lbs | 63.503 kg |
| Welterweight | 147 Ibs | 66.678 kg |
| Super welterweight or junior middleweight | 154 lbs | 69.850 kg |
| Medium weight | 160 lbs | 72.574 kg |
| Super middleweight | 168 lbs | 76.203 kg |
| Light heavyweight | 175 lbs | 79.378 kg |
| Cruiser weight | 200 lbs | 90.720 kg |
| Heavyweight | 200+ Ibs | Anything over 90.720 kg |

No matter where you live in Canada there are ways to legally bet on Boxing. Private sportsbooks including BetMGM, Caesars Sportsbook, theScore Bet, and FanDuel joined the Ontario sports betting market on April 4, 2022. Ontario was the first province to welcome Canada sports betting apps that aren't associated with the government or a lottery corporation and many top American sports betting apps joined the market as well.

Yes, but every province will need to regulate its own rules and regulations so there may be slight differences in betting availability depending on where you live in 'The Great White North'.