How To Hedge A Bet?
Last updated:
11 minutes read
Wonder how to hedge a bet? It's a good strategy to hedge bets if you don't know the game's outcome and want to bet on it but aren't sure how it will turn out.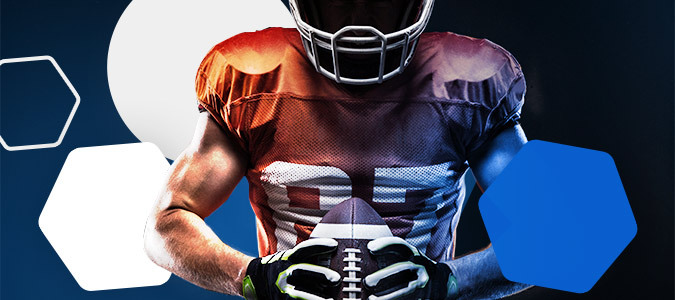 Hedge betting can be used in a wide range of situations... Most sports bettors are familiar with the concept of how to hedge a bet. However, not everyone knows how to do it effectively or why and when they should think about hedging their bets.
There are several reasons for this. One of which is that the strategy is frequently misused or misapplied.
In this piece, we will shed some light on the specifics of the hedge betting strategy. We'll go over the basics and examine whether or not it's a viable option.
The advantages and disadvantages will also be discussed and some examples of how and when it can be used. We'll also give you some useful advice on implementing the strategy.
So what does it mean to hedge a bet?
What Is A Hedge Bet?
It's best to think of hedge betting as a type of insurance. At its core, hedge a bet meaning is a fairly simple strategy that seeks to protect existing bets from possible losses.
This is done by placing bets on outcomes that differ from the original bet. After placing a wager on the underdog to win a football match, you could then place a wager on the favorite.
Putting money on both teams to win in a football game seems like a bad idea at first glance since the odds are almost always against you. On the other hand, sports betting hedge can be a smart move in certain circumstances.
Using this strategy, you can reduce the risk that you don't want to be exposed to or even guarantee profits depending on the situation.
It is possible to hedge your bets when you sign up for a sportsbook. Taking advantage of the no-risk matched betting offer is a great way to get started. To maximize your chances of winning, the best sports betting hedge strategy is to avoid placing your bet on a heavy favorite.
As a final step, place a small wager on the opposing team to win, but don't bet a large amount of money. To ensure that your initial foray into the world of sports betting with this particular sportsbook account does not go to waste if your big, free bet that can boost your bankroll quickly goes wrong.
When you know how to hedge a bet, you can make money on your bets in many various ways. In the following sections, we'll examine each of these in greater detail.
When To Use A Hedge Bet?
The hedge betting strategy should be considered before you start using it. Let's take a closer look at how it can be used to reduce risk or guarantee profits.
Reduce Your Risk
Hedge betting involves taking a small loss to avoid a much larger loss as a rule of thumb.
Let's say that the Tennessee Titans are scheduled to play the Tampa Bay Buccaneers in an upcoming football game, and you've decided to wager $100 on the game:
Then at some point before the game begins, you decide that you no longer want to be exposed to the possibility of a $100 loss. Or perhaps you've made a bad bet all along, and the quarterback is just out for the time being.
You could hedge your bet by placing a $100 point spread wager on the Buccaneers instead of letting it ride. In this case, one of the two wagers will win if the line doesn't change.
As the odds for both bets are just below evens, you'll lose some money, but it'll only be a fraction of the $100 you'd originally bet.
To Ensure A Profit
In some cases, hedge betting may be a way to guarantee profits based on the types of wagers you place.
That could be an example when a team makes it to the Super Bowl final after you bet on them to win it at the outset of the season:
You could place a bet on the other team to win the Super Bowl to protect yourself. If your calculations are sound, you may be able to set up a situation in which you profit regardless of the outcome.
Alternatively, you could place a six-team parlay or accumulator, and the first five teams you backed all came out on top.
If the sixth team also won, you would have the opportunity to make a sizable profit, but you would also have the opportunity to lose nothing if it didn't. Once again, if the opposing team wins, you'll be able to guarantee a profit by placing another wager.
Change of Opinion
What happened to your opinion of the game? It could be that your favorite team's quarterback injured his ankle before the game.
For the sake of illustration, let's pretend you want to wager on a forthcoming boxing match between Rico Ramos and Claudio Marrero. Your favorite bookmaker's odds are as follows:
Ramos vs. Marrero: Who will win?
Fight Endings:
Claudio Marrero (1.30 to win)
A $50 wager on a 2.50 win for Ramos was placed.
However, in the run-up to the fight, you begin to doubt Ramos' ability to win, believing that he is out of shape. As a result, you don't want to risk a $50 loss. You decide to bet $75 on Marrero winning because you stand to profit $75 if he does.
In total, you've bet $125, and if Ramos wins, you'll get it back in full. It costs you $114.75 to lose $10.25 if Marrero wins. Even though you haven't gained anything from the fight, you have reduced your overall risk.
The draw is also a possibility, and you'd be exposed to a $125 loss if this happened. Problem: draw. Due to this decision, you place a $6 wager on the outcome of the draw. If it's a tie, you'll get your $126 back. You've now wagered $131, and the three possible outcomes yield the following potential returns.
In other words:
Win for Ramos = profit of $125 earned and a loss of only $6.
Win for Marrero = $16.25 loss offset by a profit of $114.75.
Taking a small loss is sometimes preferable to letting a bet run out of steam. In this case, your maximum loss is less than a third of the $50 you originally staked, reducing your overall exposure.
In-play
Your bet isn't going according to plan, so you have to change your strategy. You can recoup some of your losses by placing a hedge bet on the other team during the game.
The tennis match between Rafael Nadal and Fernando Verdasco will be an example. At your preferred bookmaker, the initial odds are shown in this way.
Rafael Nadal vs. Fernando Verdasco
To end in either a win or a loss
Rafael Nadal (1.40 to win)
Fernando Verdasco (2.80 to win)
You bet $100 on Nadal to win the match because you believe he will win.
It becomes clear to you after a few games that Nadal isn't at his best. He's not making shots like he normally does, and at this point, you believe that Verdasco will win the match. New odds will be available at your bookmaker when you log back in.
It could be something like this:
Rafael Nadal (1.60 to win)
Fernando Verdasco (2.30 to win)
As a result of Verdasco matching up, Nadal's odds have shifted slightly. A hedge in-play will be you settling on a $50 wager on Verdasco as your choice during the match.
How To Hedge A Bet?
Using hedging, you can make money on your bets in various ways. In the following sections, we'll examine each of these in greater detail.
Hedging on a Single Bet
Hedge bets of this type are the most common, and while there are several methods to choose from, some yield a higher profit than others.
You must submit separate bet tickets for single-game hedges to combine interdependent outcomes.
You can't, for example, wager on both the moneyline and the spread for the same team on the same ticket. Spread and Over/Under bets are more common than Moneyline and Over/Under bets.
To return to the topic at hand, the simplest and most logical way to use hedging is to wager on either side of the spread and then take the Moneyline of the underdog to win. That is how to hedge a moneyline bet.
Taking A Bet On One Game
Hedge bets of this type are the most common, and while there are several methods to choose from, some yield a higher profit than others.
You must submit separate bet tickets for single-game hedges to combine interdependent outcomes.
You can't, for example, wager on both the moneyline and the spread for the same team on the same ticket.
Look for something like that on the betting props page for that matchup, if it exists at all. Spread and Over/Under bets are more common than Moneyline and Over/Under bets.
The simplest and most logical way to use hedging is to wager on either side of the spread and then take the Moneyline of the underdog to win.
For instance the Browns vs. Cowboys
Despite Dallas' 4.5-point spread advantage, its Moneyline odds are too low to warrant a large bet on its own. Take the Cowboys -4.5 if you're confident in their ability to cover the spread. You can bet on the Browns at +4.5 if you want them to at least keep the game close. In either case, bet on the Moneyline of the underdog.
Odds
Browns +4.5 ($20 bet to win $16.67); +190 moneyline
Cowboys ( $10 bet to win $19).
Example No. 2:
Cowboys -4.5 ($20 bet to win $16.67; +190 moneyline,
Dallas ($10 bet to win $19).
The Browns have a good chance of covering the spread if they win.
Profits of $35.17 can be generated from a $30 investment. If you pick Cleveland to cover, and they do, but they lose, you'll still walk away with $16.67.
In the initial scenario, there is a near-certainty of profit. As long as Cleveland covers, you've already secured a positive result for the season.
Picking Dallas to win by five or more points is bold, so if the underdogs pull off an upset, you can more than double your money on a Moneyline payout to recover your spread wager. If the Cowboys win by a margin of fewer than five points, you're out of luck.
Hedging On A Parlay
It's understandable if you're feeling ambitious and want to cash in on a small parlay bet for an enormous payday.
As per example odds, a four-team NFL parlay includes the Seattle Seahawks at -6, the Baltimore Ravens at 13.5, and the Tampa Buccaneers at -7.
The first three legs of this parlay were made from Sunday's 1 p.m. ET games, while the San Francisco-Philadelphia matchup begins at 8:20 p.m. ET. If you're using all 1 p.m. kickoffs, the same rules apply. You need to keep a close eye on what's going on around you.
However, in a real-world event where there may be a golden opportunity to hedge, pretend that before the 49ers game starts, the Seahawks, Ravens, and Buccaneers are all covered.
Rather than taking an early profit by cashing out, you should wait to see if the parlay pays off. For all of San Francisco's injuries, you might think that the Eagles are due for a big comeback.
If the 49ers fail to cover, don't let your spirits be crushed completely. Instead, hedge a little bit on Philadelphia. A $10 to $20 bet on the other side of the spread will net you $119.58 if you hit the parlay. If the 49ers fail to deliver, it's prudent to make a small profit.
How To Hedge A Futures Bet?
Assume that you're betting on the Kansas City Chiefs to win the Super Bowl. The NFL futures odds could be as high as +450 to win a second championship. Hedgig futures bets of $50 will net you $275.
Example
KC SB FUTURESKC SB FUTURES
However, what if KC gets in a snag somewhere? It's a good idea to hedge your bet on the Kansas City Chiefs by placing a bet on a dark horse that you believe has a shot at a championship run. The postseason has seen hot streaks among wild card teams in the past.
So, let's see what happens.
The Pittsburgh Steelers can be reached by dialing +1800. Roethlisberger has returned to the starting lineup. That defense appears to be downright nasty. Baltimore is a heavy favorite to win the AFC North, but the Ravens must overcome their playoff demons and the greater weight of expectations.
Both Cleveland and Cincinnati aren't serious contenders. It's a steal!
The Future Of The Steelers
For a fraction of the price of a Pittsburgh Steelers ticket, you could wager on, say, four teams to win Super Bowl 55, adjusting your bet amount to reflect the odds. We'll stick with the Buccaneers (+2000) and Titans (+3000) because their odds are similar to Pittsburgh's (+3000). You can see the benefits of hedging in any of these scenarios if we do the math:
Chiefs win the first game of the series, 1-0. It's $50 to win $275. $225 profit - $30 on PIT, TB and TEN = $185 total profit.
The Steelers will prevail in the rematch. Win $190 for a buck. $180 profit minus $70 on KC, BUF, and GB = $110 profit in total.
3. The Buccaneers win. A chance to win $210. Profit of $200 minus losses of $70 on KC, PIT, and GB = profit of $130.
#4: The Titans triumph. For only $10, you could walk away with $310 in prize money. After subtracting $70 for KC, PIT & BUF, the total profit was $230.
This is where things get a little dicey. After betting on 12.5% of the NFL teams, you lost your money to win the championship. The cost is $80, but it's better than paying the same amount and hoping that the Chiefs come through. Your chances of making a profit are greatly improved by hedging your bets with those of the other teams.
For those of you who follow this betting strategy and end up with winning tickets for any of those four teams, we'd like to take a cut of your winnings! I'm joking, of course. For real, though. Go ahead and do it.
Which Sports Events Are The Best To Hedge Bets?
Hedging is possible in any bet and you can even do it for multiple bets. You can use this strategy in sports like basketball, tennis, baseball, football, and hockey.
Hedging bets on these sports is a breeze. You can always bet on the opposite outcome as a last resort. You may also wonder how do you hedge a spread bet? It's all a matter of taste when hedging a bet.
In some cases, a hedge makes sense because some people are fine with a positive payoff and prefer not to risk everything. Those who want to stick with their original wager and don't mind losing money if the other team wins do not need to hedge their bets.
We've compiled the top sports to do your hedge bet on.
1. Football
What better place to begin our search for the best sports to wager on? In terms of global popularity, football is the sport that has captured the hearts of football fans around the world.
Because so many bookmakers compete for your business because of this popularity, you'll find consistently good odds on major events from top bookmakers.
In addition, because of its in-depth strategy, football betting has some of the most intriguing markets in the betting industry. Numerous specials and great odds on a wide range of events can also be found.
Click here to learn how to bet on NFL games in Ontario.
2. Horse Racing
Horse racing betting, based on one of the world's most popular sports, frequently has excellent odds.
Due to its prominence of BOG promotions, which are unique to these races and provide a significant strategic advantage.
You can always do future hedge bets with horse racing. Many of the best sports to bet on, including horse racing, are unique because of the number of competitors.
However, these possibilities can be turned into a huge advantage because there are so many great markets to choose from.
3. Cricket
Nothing beats cricket as a way to lose yourself and forget about the rest of the world. In addition to being extremely complex and strategic, cricket is available in various formats, including Test cricket and Twenty20. You can bet on any cricket you like and use your hedge strategy.
4. Basketball (NBA)
When the game is at its pinnacle, it's a flurry of nonstop betting action. Basketball has a lot to offer in terms of live and prop options when it comes to betting. It is also one of the common sports where bettors throw in their hedge bets.
Conclusion
It's a quite easy to hedge a bet when you know how to do it properly. With this strategy, you have a real chance of increasing the ratio of your successful bets.
We hope you liked this tutorial. If so, share it with your friends!
FAQ
An effective way to reduce the possibility of a losing bet is to use hedging as a betting strategy. By placing a bet on the opposite outcome of your original wager, you avoid the possibility of a losing wager.

It is, without a doubt, legal. Nothing illegal about this type of gambling exists. There are times when sportsbooks see a surge in bets on specific outcomes, and they do it too. They place identical odds at competing sports to minimize their losses.

When betting on sports, hedging is a strategy that can either lower your risk or guarantee a profit. Essentially, hedging is a risk management strategy that minimizes losses and keeps your bankroll healthy.

A second wager is placed against the original wager to hedge a bet in football, ensuring that the bettor makes a profit after the event. A bettor has the option of hedging a future bet or betting on specific games.