What Is A Parlay Bet?
Last updated:
8 minutes read
A parlay bet is a top option to select better odds from your favorite betting markets.
To begin using parlay bet to your advantage, you need to get an in-depth understanding of it. Fortunately, this post will provide answers to all your questions. Shall we?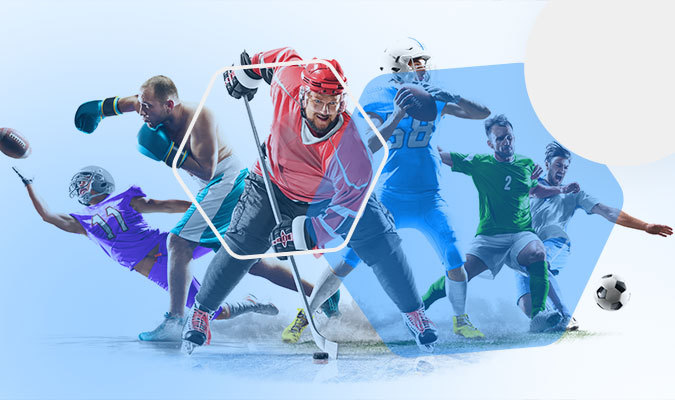 Parlay Bet Meaning
The parlay bet in sports betting is a term used to describe a bet slip where the bettor combines different wagers into one bet. In other words, a parlay is a big bet composed of smaller bets.
For a parlay bet to win, all the selected games combined must go the way the bettor chose. A single loss and the bet is canceled. If it succeeds, the parlay bet payout will be massive. Some sportsbooks call this bet by different names: "multis," "combo bets," or "accumulators."
Parlay odds are almost 2% higher than if you place the bets separately. Comparing a parlay bet to other types is more popular because a small wager with real money can bring a big payday. Specific odds for a parlay bet are the sum of individual wagers multiplied by a parlay multiplier. 
Considerably, the risks of using a parlay are higher. Still, it could become highly beneficial if you have a working strategy. Combining your favorite betting markets into one huge bet is also highly entertaining.
What Kind of Bets can be Included in a Parlay?
There are different kinds of independent bets that can be parlayed. There is the moneyline online bets bets, the number of goals, bets against the spread, and draw no bets in parlays.
One rule in parlay betting is you can't pick different bets for a single sports event. This means you can't choose a moneyline bet and a draw no bet from the same game. If your favorite betting market is the Angels -300, you can't parlay the same Angels on -8. Pick one or the other.
How Does A Parlay Bet Work?
To help you get a better idea of what parlay bet is and how it works, we will give an example using odds from top Canadian teams.
Imagine an online NHL parlay bet given below in decimal odds:
| Teams | Odds |
| --- | --- |
| Boston Bruins | 1.30 |
| Ottawa Senators | 1.70 |
| Vancouver Canucks | 1.30 |
| Winnipeg Jets | 1.85 |
| Los Angeles Kings | 1.45 |
| Columbus Blue Jackets | 1.60 |
These are the given odds at any time for the respective teams. Place them separately, and the risk is lower but with a much lower payout. However, if you parlay them together, the parlay multiplier will land the odds at 12.33.
Suppose a real money wager of C$20 was placed on the bet. A potential payout of C$246.60 will be available, including the stake if the bet wins.
If you're unsure of how to calculate the parlay odds, you can simply use a parlay calculator to show you the potential payout. 
Main Types of Parlay Bets
Creating a parlay bet is straightforward especially for online sports bettors. All you need to do is select from the canadian online betting markets the individual wagers you want in the parlay and click one button to set it.
The following are the types of parlay bets common with online sportsbooks:
3-leg Parlay
What is a 3-leg parlay bet? Also known as a Treble, the 3-leg parlay is the simplest parlay bet type. It allows bettors to pick odds from their favorite teams without risking making long odds to win less. 
Here's an example of a typical American bet focusing on the NFL. If you often wonder what a parlay bet in NFL is, then this instance should help clear your doubt. Using American odds:
Baltimore Ravens (-250) against Las Vegas Raiders
San Francisco 49ers (-380) against Detroit Lions
Kansas City Chiefs (-320) vs. Cleveland Browns
Suppose you place a bet of C$100 to parlay the three teams. San Francisco is first on the list, playing on Saturday. If they win, you have C$126.32 as a rollover bet for the next game.
If the Chiefs are playing next, you have C$126.32 to stake on them to win. Assuming they also win their match, the balance, including the initial wager, will become C$165.80.
If the final game is Tuesday night, the Ravens against Las Vegas Raiders at -250. Placing the entire amount, C$165.80, for a win will see a potential payout of C$232.12.
The parlay bet payout will be calculated by subtracting the initial stake. The total win will now be C$132.12.
We can say you won a total of +132.
4-leg Parlay
After winning +132, let's assume you want to step up with your wagers. Although the 3-leg parlay paid well, it was not high enough. The 4-leg parlay will be the next choice.
The 4-leg parlay or team parlay will now involve 4 teams with spread bets. Assuming these are your picks:
Carolina Panthers -5 (-105)
New York Giants (+115)
Houston Texans +3 (-105)
Arizona Cardinals (+140)
With the higher odds, you can expect some good payout.
If the first three matches win, your total win could be C$819.54 with a stake of C$100. If the final game comes through in your favor, your entire cash prize on a wager of C$100 will be C$1,966.88. Take away the initial stake and you have C$1,866.88 in profits.
The higher the number of teams, the higher the potential cashout. This also includes the risks too.
Besides these significant parlay bet types, other parlay betting types can be used in Canadian sports betting. They include:
Double. The doubles bet involves selecting two different bets into one for a two-team parlay situation. Also known as "IF Bet", it rollover wins from the first winning selection and places it on the second. It is the simplest form of parlay betting.
Trixie. The Trixie bet allows bettors to increase their payout by combining Doubles and Treble.

It involves three selections only but creates three double bets and one treble (3-way parlay) bet. This type of parlay betting does not bring all the bets into one big wager.
Each-Way. This type could be known as draw no bet in parlay. The Each-way variant offers a bet containing two equal stakes. One bet's selection is set to go in one direction.

The other bet provides choosing several places the team selected will cover with the odds set by the oddsmaker. Although the odds are usually low, bettors can get a payout if their selection goes the opposite way and use it in Futures and horse racing betting.
The Parlay Bet Payouts
Calculating a parlay bet payout through the odds could be tricky, mainly due to how it's expressed. You can work out the details yourself and see the potential payout based on the game's played.
To get the payout:
Multiply the decimal odds together.
Multiply the figure obtained by the bet amount.
Finally, subtract the intended stake from the total amount.
The final result is your parlay odds.
Now, here is an example to give you a better understanding of how the calculation works.
If you have a three-point spread with odds of 2.0 each.
Multiplying them each will give 6.0.
If your initial stake is C$10, then,
6.0 x 10 = 60.
Take out your initial stake by subtracting it,
60 - 10 = 50.
Following our calculation, your parlay bet should pay out C$50 for any C$10 wager. This is a good bet, but don't forget the condition that any single bet that goes the other way will result in a complete loss.
Below is a table illustrating the payout for the number of teams' parlay odds calculated with our formula. The table is calculated assuming the initial stake is C$100.
| Number of teams | Odds | Amount minus initial stake | Amount including the initial stake |
| --- | --- | --- | --- |
| 2 Team Parlay | 2.6 to 1 | $260 | $360 |
| 3 Team Parlay | 6 to 1 | $600 | $700 |
| 4 Team Parlay | 11 to 1 | $1,100 | $1,200 |
| 5 Team Parlay | 22 to 1 | $2,200 | $2,300 |
| 6 Team Parlay | 45 to 1 | $4,500 | $4,600 |
| 7 Team Parlay | 90 to 1 | $9,000 | $9,100 |
| 8 Team Parlay | 180 to 1 | $18,000 | $18,100 |
| 9 Team Parlay | 360 to 1 | $36,000 | $36,100 |
| 10 Team Parlay | 720 to 1 | $72,000 | $72,100 |
Generally, you won't have to worry about calculating your potential parlay wins yourself. Payouts are generated automatically as you fill your bet slip.
How to Place a Parlay Bet?
It is easy to place a parlay bet in sports betting. It becomes more accessible when doing so through an online sportsbook. Here are a few ways to select using selected sports in Canada.
In all the provinces, a bettor can place parlay bets comfortably on many sports. Here's how to bet parlay on sports:
Log in

After logging in on the sportsbook, navigate to the football section.

Make a minimum of two selections

The higher the number of selections added, the more different parlay betting options will be added. Just click on the choices to take you to the next phase when you're done. 

Move to the bet slip to make your parlay bet

Once you're done making your selections, move to the bet slip to make your parlay bet. Some sportsbooks will instead take you straight to the parlay betting option. In contrast, the others will allow you to select between "multiples" and "parlay" on the bet slip page.

Enter the stake for your bet

As you enter the amount, the potential payout will automatically be updated. Be sure to confirm the number of parlays you want, since it depends on the number of selections made

Place your bets

When you're done and confirmed the amount you want, you can then click on "Place Bets" and submit your wager. Once submitted, the bet slip will be displayed under "Open Bets." 
What Sports Can You Bet With Parlay?
While parlay bets are some of the most profound betting types you can find, it is often used in some sports than others. And with the new legislation passed where you can now legally do sports betting in any province, let's discuss the sports you can place parlay bets on.
What is a Parlay Bet in Football and how to place it?
Parlay online betting in football consists of combining a minimum of two teams and placing a moneyline bet on them to win. It usually comes with either a 2-1 or 3-1 payout for the wager.
If you're interested in parlay betting on football, online and in-person sportsbooks make things easy for bettors.
As you're placing the different bets, the bets will be accumulated. All you have to do is select the games. In the end, you can choose the Parlay instead of the Multis on the checkout page and choose the wager you wish to use.
Please remember that the higher the number of teams you select, the more the different types of parlays will present themselves with a higher potential payout as the number of bets increases.
What is a Parlay Bet in Hockey and how to place it?
There is no doubt that the NFL is one of the most famous sports in Canada, and people often get rewarded for their passion through parlay bets. Some people inquire about a parlay bet in the NFL and how to place bets with a popular method. If this is one of your issues, then it is relatively simple.
Because of the numerous teams vying in both local and national leagues in Canada today, parlay bets are not uncommon. You can use them to bet on favorite sports. It is an excellent way to reward passion and entertainment if you have a strategy.
Since NFL is also prominent in Canada, some other people wonder how to bet NFL parlay in their provinces. This process can be followed without fear since gambling in Canada has become finally legal.
What is a Parlay Bet in Basketball and how to place it?
Basketball is another vital game in Canada. The sport ranks amongst the highest followed games in different provinces with the NFL.
Some of the top basketball teams come with small odds because of their high probability of winning a match. When parlayed together, then the payout becomes much bigger and better.
The procedure to place a parlay bet on basketball teams is almost similar to the above process. However, instead of navigating to the football section on the sportsbook homepage, go to the basketball and choose the top teams you want on your parlay bet.
FAQ
Yes. Parlays are a great way to combine single wagers into one big bet.

When combined, the odds become more extensive and give you higher returns. Parlay Bets are a source of recreation for bettors who seek a good time placing bets on their favorite teams.

Parlays do not hit much because of the risks involved.

If one selection out of the many selections made loses, the bet is gone. It favors short-term and recreational players only.

Long-term players rarely hit their parlay bets. However, the percentage hit is better than most sports bets used.

A 3-team Parlay pays an odd of 6 to 1 odds for any game. For instance, if a wager of C$100 was placed on this type of Parlay, the bettor should expect a C$700 payout.

A draw no bet parlay bet allows a bettor to place two possible selections for a single bet.

The first selection enables the bettor to choose one bet to go in one direction. The other bet offers to select several places the chosen team will cover with the odds.

The odds with this selection are usually a tiny fraction when combined with the regular separate bets.

Different sportsbooks have different rules for a parlay bet with a canceled game.

For most sportsbooks, bettors are not punished as they will rather keep on playing as if the canceled game was not there.

It is essential to read the terms and conditions of the sportsbook to know their stand on a canceled game in a parlay bet.