What Is A Prop Bet?
Last updated:
6 minutes read
Prop bet, also known as proposition bet, can be described as the pleasant side of sports betting.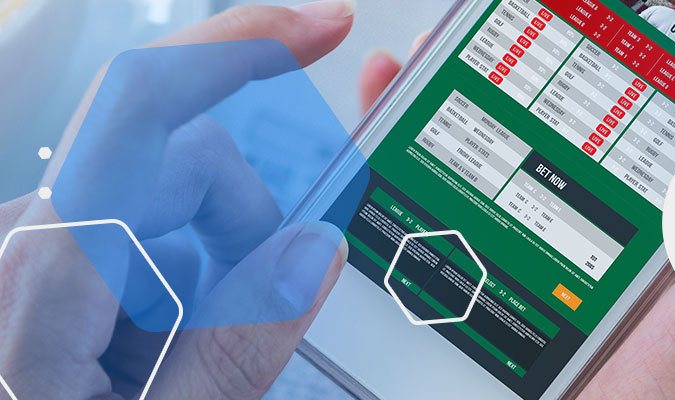 Unlike standard sports bets where you have to predict the result of a game, Prop bets add a fun twist to the rules. If you're new to sports betting and you'd like to place prop bets on upcoming competitions, this article covers everything you need to know.
In this piece, we will provide answers to frequently asked questions like what is a prop bet, how does a prop bet work, and what sports betting prop bets are.
We'll also discuss prop bets odds and share tips on how to place a prop bet. Keep reading this page to learn more!
What Is A Prop Bet And How Does It Work?
Prop betting is a unique type of bet where players predict occurrences that may or may not have anything to do with the outcome of the game or the final score.
For example, a prop bet can be based on any of the following outcomes in a sports match:
How many rebounds will Stephen Curry collect?
Will a baseball team score in the first inning or not?
Which teams will score and who first?
Will Tom Brady throw more than 350 yards?
To be more specific, you could find the following prop bet options and the accompanying odds.
Opening Coin Toss Heads or Tails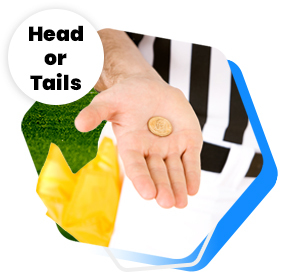 This is a 50/50 super bowl prop bet deciding who will win the opening toss at the start of the event.
Looking back at history, Prop bets first popped up for the Super Bowl XX in 1988, with bets being placed on Chicago's famed defensive running back William Perry on whether he would score a touchdown. Ever since, prop bets have exploded in popularity.
However, they are only available on selected sports and big events. This is because prop bets only account for a small amount of a sportsbook's overall action so bookmakers don't put in enough effort into researching all the probable outcomes.
How Do Prop Bet Odds Work?
Prop bets odds are usually straight to the point but slightly different from the likes of moneyline bets, which seems to be the simplest betting option at any sportsbook.
For example, you could find an NFL prop bet:
Tom Brady Total Passing Yards In Week 1
Over 265.5 Yards -110
Under 265.5 Yards -110
In this prop bet, the odds are considered even. This means you will have to wager C$110 to win C$100 in profit (for a total of C$210).
Here is another example of NFL Prop Bets:
First Touchdown Score: Chiefs vs. Texans
| Player | Odds |
| --- | --- |
| Tyreek Hill | +200 |
| David Johnson | +300 |
| Travis Kelce | +350 |
| Brandin Cooks | +375 |
This prop bet displays the odds of any of the four players scoring the first touchdown in a game between the Chiefs and Texans in the NFL. Placing a C$100 wager on Cooks scoring the first touchdown of the game will attract a win of C$375.
Keep in mind that props odds aren't always straightforward as they seem. In fact, in-game prop odds are notorious for changing quickly. To accurately read prop odds and know the potential payout, you will need an odds calculator by your side.
Gamblers can expect to see prop bet odds a few hours before the game, however, oddsmakers are getting friendlier with these betting options lately.
For an NFL game on Sunday, prop odds can appear as early as Wednesday or Thursday. For college football games on Saturday, props take a bit longer, hitting the board on Thursday and Friday. If you're a fan of nightly sports such as the NBA or NHL, you have to be on the lookout as these props are mostly released on the morning of the game.
3 Types Of Props Bets
Prop bets generally come in all shapes and sizes, but they can be grouped into three main categories.
Game Props
Game props are bets on specific occurrences within a game. These prop odds can be wagered in several ways: spreads or handicaps, moneylines, or in a Yes/No format.
Game props on a game could be graded on the entire game or broken into derivatives like the first five minutes, innings, halves, or quarters. Some examples of game prop bets include:
First team to 30 points.
Will there be a goal in the first five minutes of the second half?
Team with the most strikeouts.
Player Props
While game props focus on the game, player props focus on players' performance during a game or event. These bets can be based on individual players or based on two or more players against each other.
Examples of player props include:
Will Tom Brady throw more than 350 yards?
First player to score a touchdown
Which golfer will finish with the best round score?
Exotic Props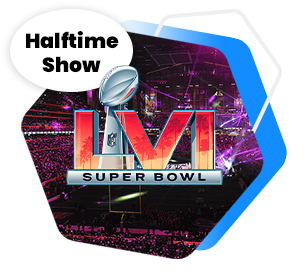 Exotic props can be described as fun props as they require zero skill or expertise from the gambler.
This category of props is made strictly for entertainment purposes and while they are fun, they will require some luck to predict the likely outcome in a game or event. Here are some exotic prop bets super bowl entries:
Will Madonna wear fishnets during the halftime show?
Would the coin toss be head or tails at the Super Bowl?
Length of the Super Bowl national anthem
Super Bowl anthem prop bet
Which Sports Are Best For Prop Bet?
As far as sports betting goes, sports that feature a wide variety of counting stats are the best options for prop betting. Some of the top sports include the likes of football, basketball, baseball, hockey, and soccer.
Below we will break down the prop betting examples to expect across these sports.
Football Prop Bet
Probably the biggest stage for prop bets, football offers the chance for players and games to accumulate stats. The NFL being the biggest league in North America features one of the widest selections of prop bets. You will find prop bets odds like the first touchdown scored, longest field goals made, and the first team to score 15 points. Generally, online prop bets on football are centred around the aspects of the game listed below:
Touchdowns
Passing yards
Receiving yards
Rushing yards
Receptions
Basketball Prop Bets
Basketball props bets are based on different outcomes in a match. This includes aspects like assists, rebounds, steals and more. Some of the most popular basketball prop bets include:
Points
Rebounds
Steals
Assists
3-pointers
Blocks
Baseball Prop Bets
Baseball online betting offers a fair number of prop bets. You will find prop bets on the total number of strikeouts, hits, and home runs. There could also be a yes/no market for individual hitters to smack a home run.
Hockey Prop Bets
Hockey online prop bets allow you to wager on whether you think a player will take any penalties in a game. There could also be options on yes/no markets for players to score goals, shots, and goal saves.
Soccer Prop Bets
Soccer prop bets are quite limited when compared with other sports. Most soccer props revolve around goals, shots, assists, and the number of red/yellow cards in a game.
How To Bet On Prop Bet?
For gamblers looking to make profits from prop bets, this section highlights the best prop betting strategy you need to know:
Learn More About Props Bets

Unlike general bet lines, bookmakers don't have enough time to set accurate bet lines for prop bets. This makes your chances of hitting it big on props significantly higher as there will be more favourable lines to bet on.

Avoid Fun Prop Bets

Since you're betting for profit, you might want to completely avoid fun or exotic bets.

These bets rely entirely on luck so any skill applied would probably not give you a favourable result. Regardless of how hard you push it, it's entirely based on luck if Madonna will wear fishnets to the Super Bowl or how the tosser is going to perform the coin toss.

You might want to avoid these types of bets to keep your bankroll intact and avoid chasing losses.

Research the Game First

Prop bets are wagers on specific occurrences in a game and while they could be something as simple as the number of 3-pointers LeBron James will score in a game, you will need to predict the actual game to know just how likely the prop bet will hit.

The best strategy is to research both teams in the game, take note of their top players, the form of the team, and home/road stats to predict the full outcome of the game. After that, head over to the list of available prop bets and check which ones fit into your preferred outcome.

Shop Around for Available Props

Sportsbooks provide a variety of prop bets which makes having multiple bookies a great way to cash out on the best props bets. In some cases, it's not just about variety and quantity, the odds on the props can vary significantly giving you an edge.
Best Prop Betting Sites In Ontario
If you're searching for the best prop betting sites in Ontario, you've come to the right place!
Regarding the online gambling market has been launched this April, we'll pick out the best bookmakers offering different types of prop bets.
So whether you're looking for hockey prop bets, NBA prop bet or even the super bowl anthem prop bet for 2023, our list of recommended legal online sportsbooks has got you covered. To evaluate the best platforms, we pay attention to bookies that offer a wide number of prop bets while paying great attention to variety.
FAQ
Just like any other betting market, prop bets could become your next revenue stream if placed carefully. Applying the right skill and performing research on the market is a great way to hit it big with prop bets.

A prop bet in football is a bet not tied to the final score of a football match. It could be bets about touchdowns, receptions or anything else.

A player prop bet is a wager made on players' performances during a match or competition.

You can bet as much as C$100 or more on a prop bet depending on the returns you're looking forward to.

While prop bets and future bets are similar in that neither is directly tied to the outcome of the game, they differ in the sense that prop bets focus on the activities of players or specific events while futures are about long-term goals. For example, a future bet can be placed to determine which player will win NFL MVP.

Yes, but this will depend on the sportsbooks. Some bookies have restrictions on the number of legs as well as which player props you can parlay.

If you can't place a parlay player prop bet at your favourite sportsbook, then it means that the bookie does not allow such an option.