Responsible Gambling in Ontario
Learn the principles of responsible gambling in Ontario. Recognize the first symptoms of addiction. Find out how to deal with the problem.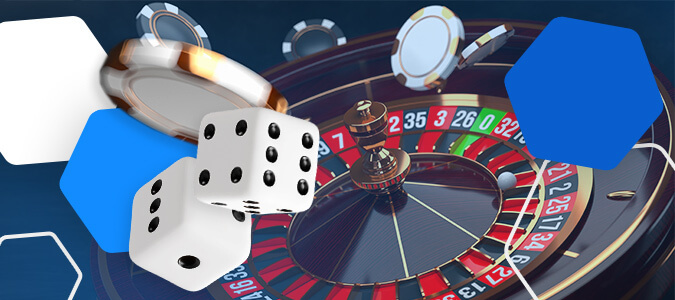 Gambling is a fun and entertaining pastime that has been practised for hundreds of years. Gambling involves betting on a future outcome for a chance to win extra bucks.
As exciting as this sounds, gambling for some people has gone beyond a harmless fun activity to an unhealthy obsession popularly known as problem gambling or gambling addiction.
With the prevalent rate of gambling addiction among players, Responsible Gambling Ontario aims to protect vulnerable gamblers from getting hooked to the cards and dice of the casino tables.
On this page, we'll discuss everything regarding responsible gambling Canada. We'll cover issues like gambling problems, responsible gambling policy, responsible gambling tools and other important aspects of gambling addiction. Stick around as we dive into the full details.
What is Gambling Addiction?
Gambling addiction is a serious problem that can negatively affect all aspects of your life if left untreated. Gambling addiction or problem gambling is described as the unrelenting desire to keep gambling despite the negative effects it has on your life. Unlike smart gambling, you feel ready to risk it all in the hope of getting that huge win that never always comes.
Gambling can be compared to drugs or alcohol in the sense that it can stimulate the brain's reward system. This means that when those winnings keep coming, you could find yourself yearning for more.
And when they eventually stop coming, you will be drawn into chasing losses, something you will be unable to stop despite the toll it takes on your life. This will lead to big financial, emotional and mental problems that will not only affect you, your savings, and your finances but also your loved ones.
While most people would think you have to be totally out of control to be considered a gambling addict, the case is very different. Problem gambling isn't just about having an uncontrollable urge to gamble whether you're broke or flush, it is also about gambling even when the behaviour disrupts your life.
If you spend more time gambling or chasing losses even without serious financial consequences, you could have a gambling problem.
When someone has a gambling addiction, it is often associated with other behaviour or mood disorders. Problem gamblers usually suffer from substance abuse issues, stress, anxiety, depression, or ADHD. In such cases, focusing on managing the addiction alone won't solve the problem, rather, you will have to address every underlying cause as well.
Early Warning Signs Of a Gambling Problem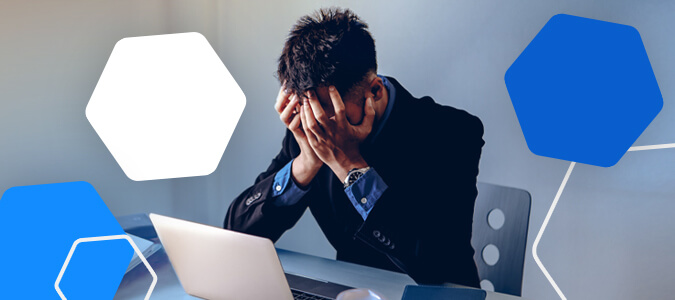 Obsessive Thinking
If you find yourself constantly reliving past gambling experiences and constantly thinking about gambling then you can tell you have an addiction. This is the easiest way to diagnose the problem, especially if you're always thinking about big wins.
Lying About Gambling
If you have to conceal your gambling activities from your friends and loved ones, chances are you already have a problem.
This includes concealing receipts and bank statements as well as lying about gambling to avoid being questioned or accused. Lying or trying to hide your gambling addiction only make things worse even if you're from a family that doesn't tolerate such.
It is important to speak to someone as soon as possible as gambling will not only affect your life but also the lives of those around you.
Gambling Despite Consequences
Another early sign of gambling addiction that shouldn't be overlooked is gambling despite mounting financial problems.
If you find yourself spending academic funds, burning your paychecks and savings on gambling instead of beneficial or necessary things or thinking about stealing money to fund your gambling habits, you could be dealing with a problem.
For people with gambling addiction, the lure of a huge will keep them chasing losses and even as their financial problems grow, they still believe that luck is just within their grasp, and will continue to gamble money. When it comes to problem gambling, even significant losses aren't enough to deter those that are addicted.
Guilt After Gambling
If you feel guilty after a gambling session, but still unable to call it a quit, then this might be a sign that you have a problem.
This mostly occurs if you notice the consequences of gambling on your financial, mental, and emotional health. If you still struggle to quit and feel guilty after each session, then it's time to seek professional advice or speak to a friend.
How Can The Addicted Gamblers Help Themselves?
When gambling becomes a problem, it is important to stop immediately. While this can be pretty difficult, that's the best way to tackle the addiction. With these tips below, you should be able to overcome gambling addiction and get your life back in order.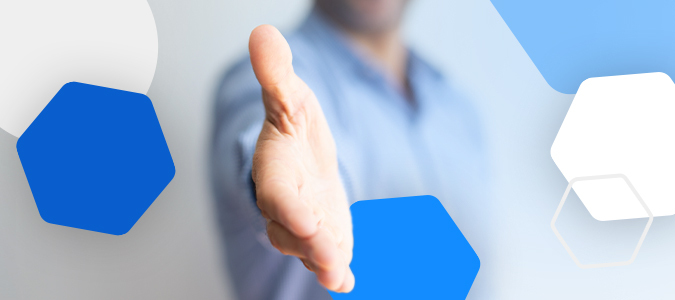 Self-exclusion
Once you've recognized your gambling problem, the next step is to opt for self-exclusion. Self-exclusion simply means asking a sportsbook or online casino operator to hinder you from gambling with them for a period of time. This could be six or twelve months depending on your choices.
This option is provided by all operators in Ontario. Once excluded, you will not be contacted by the provider during the exclusion period and you will not be able to opt-out of the exclusion period until it expires.
Cooling Off Periods
For gamblers that are addicted, the urge to make a few bets can be overwhelming. These cravings or strong urges can only go away when the desire is completed.
While it could be easy to head over to the casino or visit your favourite sportsbook, the best solution is to postpone your gambling plans to avoid relapses and maintain recovery.
These cooling-off periods allow you to unplug yourself from these desires so you can think about other things. To maintain your recovery, you can pay attention to other alternatives to gambling. These include exercising, taking up certain sports, weightlifting, exploring new hobbies, travelling, or volunteering.
Setting Deposits or Withdrawal Limits
Online casinos and sportsbooks promote responsible gambling habits which could help you control your problem gambling.
One of these features is deposit and withdrawal limits. You can place a deposit limit on your account to control how much you can fund your account for a period of time. The withdrawal limits could help to control your spending.
Transparency with family concerning finances
Problem gamblers go as far as stealing and lying to cover up financial issues. Delays on mortgage payments, electricity bills, depleting savings are some of the financial woes that problem gamblers would have to deal with.
Being open to your family or friends concerning your finances could help. You should always speak to someone you believe could help (which could be a professional or a support group).
Never chase your losses
Chasing losses is one of the easiest ways to get addicted. While you keep hoping for a win, your losses will continue to increase. Eventually, you're most likely to lose on every game as you bet with high hopes and overlook many variables required to make a successful bet. This worsens your addiction, forcing you to spend more and more to make up for your losses.
If you find yourself losing more than you can win, then you have to step back. Keep in mind that every casino game is designed so that the sportsbook or online casino will always make the most money. Chasing losses will only see you give the sportsbook or casino more money and leave you devastated.
Gambling isn't a business venture
Gambling is meant to be a recreational activity. While you could land a few wins, it should never be seen as a source of income. While there are many that have hit millions from gambling, it is never so for everyone.
The game is always in the favour of the operators so you're more likely to lose than win. Always think of gambling as a source of entertainment - just like going to see a movie.
Joining A Support Group
Seeking professional help is one of the best ways to tackle problem gambling.
Feel you're addicted to gambling? Look out for support groups like Gamblers Anonymous Groups to help with your gambling problem.
Organizations like the Canadian Mental Health Association are one of such places people in Ontario can get help. In addition, you can link up to Gamblers Anonymous Ontario groups.
Get the Right Resources
Learning more about problem gambling is a great way to help solve your own gambling problems. Reponsiblegambling.org is among the most reliable gambling resource for addicted players looking for solutions.
The platform offers resources that explain gambling, provides links to support groups and the contact details of treatment centers in Ontario offering free and confidential services to help you solve your problem.
Try Help Programs
If you're neck-deep in problem gambling, then getting professional help might be the best way to get a reliable and permanent solution.
The NCPG provides tons of help programs to help problem gambling. These programs include campaigns, spreading awareness, and providing access to treatment centres to problem gamblers.
You can also check out OLG responsible gambling program for more details.
How Is Ontario Prepared To Provide Responsible Gambling Rules?
Responsible gambling Ontario is provided and overseen by iGaming Ontario, an organization designed to ensure compliance with the industry standards to ensure safer play and game integrity.
Established in July 2021, iGaming Ontario is a regulatory body aimed at conducting and managing internet gaming in the province.
The organization is set to bring the best online gambling experiences to Ontario in a safer environment by ensuring operators meet rigorous standards of fairness, player protection, and integrity. Operators that wish to provide services in Ontario will be required to meet all iGaming Ontario expectations as follows:
Identifying Gambling addicts Who May Be Experiencing Harm
Employee Training
Self-Exclusion and Breaks in Play
Game Design and Features
Limit Setting Feature
How Responsible Gambling Council (RGC) in Ontario Works?
The Responsible Gaming Council (RGC) in Ontario is an independent, non-profit organization that ensures customer safety and protection by providing the necessary safeguards.
The organization was set up to prevent gambling addiction and reduce its impact by providing information and resources to those who need support.
This is done by working with operators and regulators to provide the necessary training and advisory services needed to spot problem gamblers before it becomes too serious. By building awareness and helping to connect those affected by gambling problems, as well as, showing support, the organization seeks to limit the impact of problem gambling on not just those addicted but also their loved ones.
PlaySmart Centers
PlaySmart Centers are the right places to be for information and resources about gambling. These gambling venues are spread all over Ontario and staffed by RG Council employees. At these centers, players can take a break from gambling and get professional support if they are experiencing problems with gambling
PlaySmart Centres are spread over several cities in Ontario. You can find them in the following areas:
Thunder Bay – Gateway Casinos Thunder Bay, 50 Cumberland South, P7B 5L4
Sault Ste. Marie – Gateway Casinos Sault Ste. Marie, 30 Bay Street West, P6A 7A6
Fraserville –  Shorelines Casino Kawartha Downs, 1382 County Road 28, K0L 1V0
Gananoque – Shorelines Casino Thousand Islands, 380 Highway 2, K7G 2V4
Woodstock – Gateway Casinos Woodstock, 851 Nellis Street, N4S 4C6
FAQ
Responsible gambling is all about helping players gamble smart and prevent problems like gambling addictions and other gambling-related issues.

Responsible gambling is important as it helps to protect consumers from gambling problems that could wreak havoc on their finances, mental health, emotional health, and loved ones.

Responsible gambling interaction aims to ensure safer gambling by identifying players' accounts that are at risk of harm and interacting with them to reduce that risk.

The measures employed are aimed at identifying players who are experiencing harm or those yet to do so and helping them before it happens.

Responsible awareness week aims to sensitive gamblers on the risk of gambling addiction as well as the repercussions. It aims to promote gambling as a fun activity rather than a means of making money.

Self-exclusion is a way to protect yourself against gambling addiction. It involves informing your provider to exclude your account from all gambling activities for a set period of time. This could be six months or up to a year.

Responsible gambling refund is when an online casino operator refunds money spent on their website to problem gamblers.