Canada vs Croatia Odds
Last updated:
6 minutes read
Details:
I think that Croatia will win because they have more experience playing together as a team compared to Canada, which is just forming a team bond.
Both teams are strong offensive players with good attacking skills. Canada has an advantage over Croatia due to their strength in attack as they have scored more than Croatia so far in the qualifying matches.
However, Croatia has a good defense that can stop any attack from Canada as they have conceded less than them.
This game will be very interesting to watch as both teams are strong offensively, which will make it very difficult for them to score multiple goals.
The Canada vs Croatia odds from the other best World Cup betting sites legal in Ontario are also available at their websites.
Canada vs Croatia Odds
The Croatia versus Canada match will be played on Sunday, November 27th. This will be the second match for both sides and will be played at the Khalifa Global Arena, Doha, Qatar.
Croatia vs Canada Other Bets
Want more on Canada vs Croatia odds opportunities? Other popular betting markets include odds on the first goal, handicaps, correct score, half time, 15 minutes, corners, cards, both teams to score, half time, total goals - first half, next goal, draw no bet, and so on. Below you'll find some examples
Regular Time (Over/Under - Croatia Total Goals)
This selection deals with the number of goals which means you predict the number of goals in a match and stake on the odds. However this table is for the Croatian team.
| Regular Time | Over | Under |
| --- | --- | --- |
| 0.5 | 1.26 | 3.50 |
| 1.5 | 2.20 | 1.60 |
| 2.5 | 4.75 | 1.16 |
| 3.5 | 11.50 | 1.035 |
Regular Time (Over / Under - Croatia / Canada Total Goals)
These Canada vs Croatia odds are for predicting the total goals that will be scored by both sides. You can select over/under on the number of goal that seem feasible to you.
| Regular Time | Over | Under |
| --- | --- | --- |
| 0.5 | 1.07 | 7.75 |
| 1.5 | 1.35 | 2.95 |
| 2.5 | 2.05 | 1.68 |
| 3.5 | 3.60 | 1.25 |
| 4.5 | 7.00 | 1.08 |
| 5.5 | 14.50 | 1.02 |
Canada vs Croatia Preview
Canada's qualification to the 2022 World Cup was a surprise, to say the least. They were one of the lowest ranked teams in CONCACAF and had not played a world cup match since 1986.
This will be the second time in the history of the Canadian team. They have an impressive run in the qualifiers, leading the table with just two losses.
On the other hand, this is the third world cup appearance for Croatia. Meanwhile, they came second in the last edition, which was held in 2018. They have a decent run in the qualifying rounds in the UEFA group H.
The Croatians are also one of the strongest contenders for the WC 2022 in Qatar. This is the first time both teams will be facing off in an international competition, with no previous records of the meeting.
Croatia Men's National Soccer Squad And Best Players
The Croatian national team is ranked 15th in the world.
The team is made up of many players with a high level of skills. The team's current coach is Zlatko Dalic, who has been in charge since 2016.
The best player on the Croatian National Team is Luka Modric - midfielder and captain of the team. International player for Croatia since 2006, he has won over 20 titles with his current club Real Madrid (La Liga, Copa Del Rey, Supercopa de Espana, and UEFA Champions League).
He also won BALLON D'OR and the BEST FIFA MEN'S PLAYER IN 2018. He has also won Croatia player of the year seven times and other personal awards.
Other notable players include Vedran Corluka, Mateo Kovacic, Ivan Strinic, Joško Gvardiol, Domagoj Vida, Ivan Perisic, and Ante Rebic.
Canada Men's National Soccer Squad And Best Players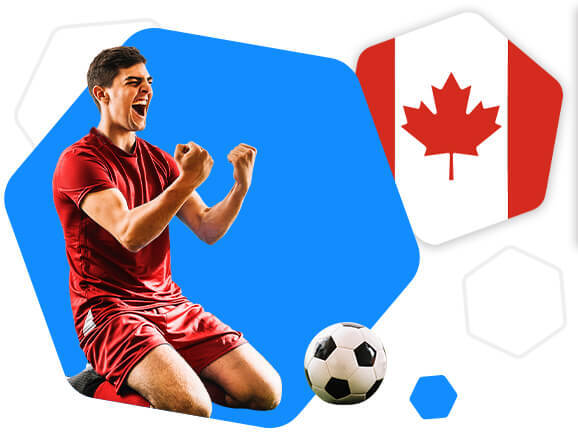 The Canada men's national soccer squad is one of the most talented in the world, and it's got a lot of star power.
Alphonso Davies is one of those stars, and he has the ability to make all the difference for this team in 2022.
Davies is an 18-year-old player who plays the left flank for Bayern Munich in Germany's first division league.
He has drawn comparisons to Lionel Messi due to his speed, agility, and ability to control the ball with either foot while keeping possession of it at all times.
Davies also has a great vision of the attack, making him a valuable player because he can create opportunities for teammates without needing someone else to pass them through on goal.
With these skills set aside, Davies' main role will be as an attacking winger who can create chances out wide or run past defenders into space behind them. With the quality of other players, the Canadians can edge past the Croatians with a mixture of dedication and team spirit. Other notable players include; Jonathan Osorio, Jonathan David, and Cyle Larin.
Coach John Herdman is very instrumental in the return of the team to the World Cup. It is certain he will devise a strategy that will help them in the fight against the Croatians.
Canada vs. Croatia Prediction
Both Canada and Croatia have a lot of talent, but they also have lots of flaws. This game will be a good test for both teams as they try to find out which one has the best chance of winning.
Canada's strengths are its speed and their ability to play together as a unit. Croatia's strengths are their size and their strength in the midfield.
Both teams will have trouble dealing with each other's pace, so this game is likely to be fast-paced, with lots of scoring chances.
Croatia has more experience than Canada, and they have more appearance at the international level.
The winner will probably come down to who can handle the pressure better when it matters most – making sure that everyone is still on board when it comes time for some late-game heroics!
Group F Predictions
The following table includes the current Bet365 odds provided for group stage matches:
| Matches | Win (Team 1) | Draw | Win (Team 2) | Date |
| --- | --- | --- | --- | --- |
| Morocco vs. Croatia | 3.20 | 3.40 | 1.91 | Wed 23 Nov |
| Belgium vs. Canada | 1.45 | 4.50 | 7.00 | Wed 23 Nov |
| Belgium vs. Morocco | 1.94 | 3.50 | 3.90 | Sun 27 Nov |
| Croatia vs. Canada | 2.10 | 3.40 | 3.60 | Sun 27 Nov |
| Croatia vs. Belgium | 2.90 | 3.40 | 2.37 | Thurs 1 Dec |
| Canada vs. Morocco | 2.80 | 3.40 | 2.37 | Thurs 1 Dec |
Who Will Qualify From Group F?
Canada vs Croatia odds is only small part of the much bigger picture.
If Belgium were to finish in first place in Group F, that would not be surprising to anyone because they have the best team, and it is expected.
Other team could yearn for the second position, but Croatia currently has the highest chance. According to sports analysts and stats, Belgium's chances are higher than any other team.
However, soccer is unpredictable, and no one has the final say until the end of the round. Bet365 also gives Belgium the lowest odds at 1.11, while Canada has the highest at 13.00. This corroborates the hypothesis that was explained in the first few sentences.
The table below shows the full odds according to Bet365 and BetMGM (to qualify):
Will Canada Qualify To The Next Phase Of World Cup 2022?
Canada's chances of advancing to the knockout stage of the championship and first place in the group are slim.
However, they can still make an impact on the tournament. The top two teams in the group will advance to the knockout round, meaning Canada will need to be one of those teams.
If Croatia or Belgium were to finish in third place, then Canada could stand a chance to advance to the next round of play.
Canada vs Croatoa will be the second game of the Canadians in Group F after the match against Belgium (check Canada vs Belgium odds). The morale and mental form of Canadians will depend on the outcome of the first meeting. The last test will be the match with Morocco (learn Canada vs Morocco odds).
According to the Bet365 sportsbook, Canada's chances of qualifying from Group F stand at 13.00, which is the lowest in the group.
How To Bet On Canada vs Croatia?
The World Cup is one of the most popular sports events in the world, and Canada will also be in 2022. Betting in soccer games is a great way to make money, but it's not easy to know how to do it right.
Make sure you're over 19 years and using a reputable sportsbook like Bet365 or BetMGM. There are lots of bad players out there who will take your money without giving you any value in return.
As soon as you find the best Canada vs Croatia odds, here is the list of steps for betting on the match:
Step 1

Go to your registered Ontario bookie's website and make a deposit.

Step 2

Choose your bet on Canada vs. Croatia, and click on it to see the full information about it.

Step 3

Check the market available, and choose the most suitable.

Step 4

Check your account balance, and if there are enough funds in it, you can bet on Canada vs. Croatia!

Step 5

Enter the amount of money you want to bet with and click on "Place Bet."

Step 6

You will be prompted with a message saying that the bet has been placed successfully, and your payment will be processed after the game ends.
Canada vs. Croatia Betting Strategy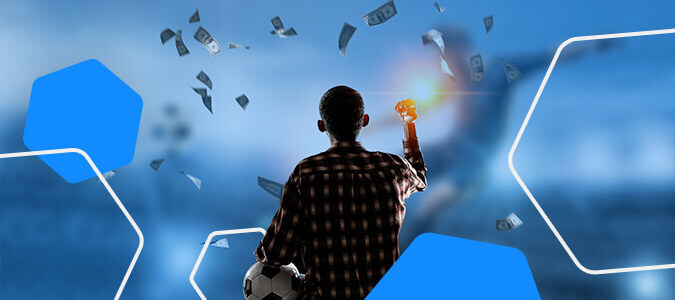 Here is a set of some important tips while betting on Canada vs Croatia:
To place a bet, ensure you read up on the teams and players. This will help you determine who is likely to win and lose, as well as which team has a better chance of winning.

Another important tip when betting on soccer games is to make sure that your bets are placed at the right time. It's best not to place bets too early or too late because this can affect your winnings significantly.

When betting on any match, it's important to remember that there are many different types of betting available.

These include straight bets, accumulator bets, half-time/full-time bets, and multiple bets. There are also plenty of other types of bets available online that aren't listed here; these include match odds and over/under bets.

It's also important not to bet on every single game if you want to maximize your profit margin.

Instead, choose one or two games from each group stage game before moving on to the next stage of play in order to increase your chances of winning money from your betting patterns!

Lastly, take advantage of arbitrage in betting! If you see an opportunity for arbitrage, then go for it!

You should check with your book before placing a bet to see if there is any room for arbitrage, and then take advantage of that space by making sure you get the best price possible.
Summary
Overall, we think that Canada and Croatia have similar chances of winning this match. Croatia has more experience in the past editions of the World Cup, but this time they don't seem to be in a position to go too far.
On the other hand, Canada can surprise us with their speed and coordination. And don't forget the new talents they have. It should be an interesting game, and it is definitely a great opportunity for those who have not experienced these events yet.
On that note, we'd like to thank you for reading today and invite you back next time for more sports coverage. Until then, feel free to browse our site for the latest information on sports odds, casinos, and tournaments across a variety of leagues and events.
FAQ
The first thing you need to do is to find a suitably licensed bookmaker to place your bet.

Bookmakers offer different odds for different markets, so it's important to find out what they are. Check the team players' availability and punters' prediction before placing your bet.

Yes, Croatia made the 2022 World Cup. The team came second in the 2018 World Cup and just made it again by winning its qualifying group. They are in Group F with Belgium, Canada, and Morocco.

Yes, Canada can win the World Cup in Qatar. However, football often rewards the best team, and the current Canadian national team does not contain the quality required to take on the title challengers. With some element of luck and hard work, Canada could win the cup.

Canada is currently in the World Cup. They are in group F against Belgium, Morocco, and Croatia. The Canadian team could proceed to the next round if they are able to secure one of the top two spots.

Canada will play Croatia on November 27th. For both teams, this will be their second game in the tournament. The match will take place at the Khalifa International Stadium.

Canada and Croatia are both in the same group for the 2022 World Cup. The team with the best odds of winning the clash is Croatia, with 1.75. Canada was given 4.60 by BetMGM, which makes it obvious that they have a lesser chance of defeating the Croatians.

According to speculations by sports analysts and bookmakers. Brazil has the best odds of winning the world cup. They have a formidable team of top-class players in elite professional leagues.

Brazil, France, Belgium, Germany, Spain, England, and Argentina are favorites to win the coming World Cup competition in Qatar.

This rating is mostly related to the current quality of the teams and how they played their qualifiers.

The odds of Canada winning the 2022 World Cup are currently fixed at 201.00 by major sportsbooks like BetMGM. This is the first time they have qualified in 36 years, and the team is currently not a fit for the title contenders.