Canada vs Belgium Odds
Last updated:
7 minutes read
Details:
Looking at these statistics closely, the chances of Canada winning this match is pretty slim.
The best Canada can get here is a draw. But of course, soccer is always full of surprises so results are not set in stone.
If you're looking to bet on any possible outcomes of this match, then check out Bet365 for the best odds. No other Ontario licensed bookmaker comes close.
Ontario bookies are already offering Canada vs Belgium odds. This is the first match for Canada in the tough-looking World Cup 2022 Group F, which also consists of heavyweights like Croatia and Morocco.
Despite being the obvious underdog in the Group, Canada is no slouch. The country shocked everyone after topping the CONCACAF qualifications, which featured top dogs like the US, Mexico, and Costa Rica. It will be their second World Cup trip since 1986.
Belgium, on the other hand, qualified for the world cup with an unbeaten run of six wins and two draws. The team also has some of the best football stars in Europe, with the likes of Eden Hazard, Kevin de Bruyne, and Romelu Lukaku lying in wait.
Right here on this page, we'll walk you through an in-depth Canada vs Belgium odds analysis of both teams, and also highlight the leading bookmakers with the best FIFA World Cup betting options for bettors interested in making wagers. Without further delay, let's get right into it!
Canada vs Belgium Odds
Finding the perfect Canada vs Belgium odds can be challenging for beginners. With bookmakers in Ontario trying so hard to impress, the line differences are quite minimal. But that slight advantage is what you should be looking for.
What's interesting, the money might just be with the draw bet. The lines are almost consistent on all Canada vs Belgium predictions. But even with the tempting odds for a draw, the odds are pretty stuck against the Canadians.
So, all in all, expect an outright win for Belgium. And remember to watch the line movements as the kickoff draws closer.
Canada vs Belgium Odds For More Betting Options
We all know that moneyline bets are risky because the team must win for you to cashout. But thankfully, Ontario bookmakers offer way more markets for Belgium vs Canada betting odds.
A good example is Sports Interaction, which provides odds for correct-score predictions.
For instance, predict a 3-1 win for the Belgians and enjoy 9.00 odds. A 1-0 win for the Belgians has a 6.01 payout.
Another bet for conservative bettors is Double Chance. This two-way bet is essentially about predicting a win or a draw, which might work, especially for Belgium.
At Unibet, a wager for Belgium comes with 1.10 odds, making it undesirable for small-scale bettors. But don't fret because you can predict either team to win the match and walk away with a 1.21 payout. A draw or win for Canada comes with decent 2.85 odds.
Betway goes even further to offer odds for the overall Group Winner. In Group F, the bookie rates Belgium as the Canada vs Belgium favorite with 1.42 odds.
However, Croatia is no pushover, with the sportsbook placing them at 3.50. Canada is the underdog with 12.00 odds. So, it's evident that Croatia and Belgium will likely make it out of the Group F.
Canada vs Belgium Preview
Here we present a short brief on the 2022 World Cup qualifiers for both Canada and Belgium.
Canada's Road To The World Cup 2022
The last Canadian men's football team to make it to the FIFA World Cup was the 1986 squad coached by Tony Waiters.
The team was captained by the experienced Bruce Wilson, who surprisingly had no club back then.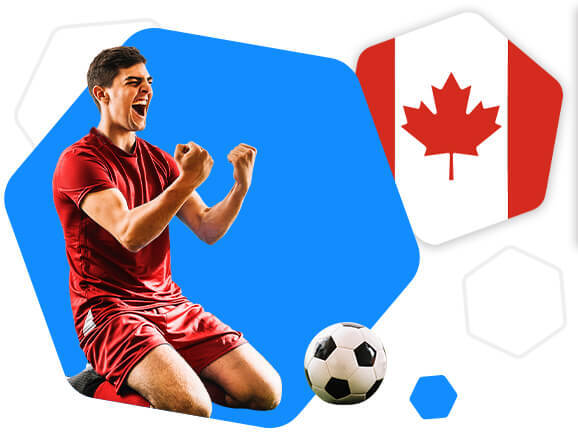 During the competition, the team featured in Group C, which had France, Hungary, and the Soviet Union. Unfortunately, Canada finished last in the Group without winning a single point.
Even worse, the strikers couldn't score a single goal. We hope history doesn't repeat itself in this year's competition.
That said, the Canadian men's soccer team qualified for the 2022 FIFA World Cup after defeating Jamaica 4-0. This meant they finished first in the CONCACAF qualifying round with 28 points.
The historic win marked an end to their 36-year wait to grace the most prominent football stage in the world. The team led by Herdman is currently ranked 33rd.
Canada's Qualifiers Results (the last 5 games):
| Match | Result | Home / Away |
| --- | --- | --- |
| Honduras vs Canada | 2-1 | A |
| Canada vs Curacao | 4-0 | H |
| Panama vs Canada | 1-0 | A |
| Canada vs Jamaica | 4-0 | H |
| Costa Rica vs Canada | 1-0 | A |
Belgium's Road To The World Cup 2022
As for the Belgians, their men's soccer team has been a mainstay in the international arena.
They have reached the end stages of 14 FIFA World Cups. In addition, the team has made it to three Olympic football tournaments and six UEFA Championships.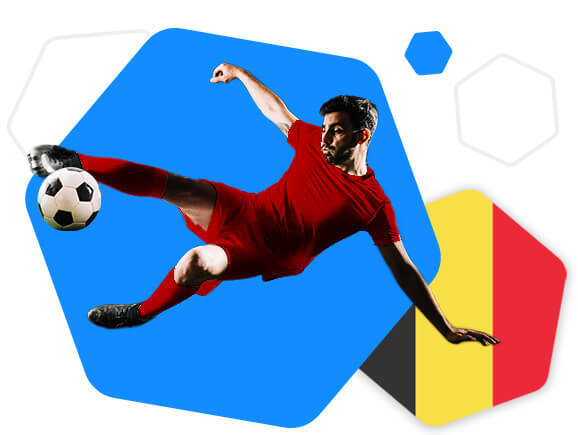 Belgium came third in the 2018 FIFA World Cup under the current coach, Roberto Martinez. Interestingly, Belgium is the only men's national football team to top FIFA rankings without winning any continental trophy or the World Cup.
Meanwhile, Belgium's road to Qatar has been smooth. Europe's number one team breezed to the competition after topping Group E. They ended up unbeaten in all eight games after drawing two and winning six.
Belgium's big striker, Romelu Lukaku, will be relishing a chance to meet the Canadians and continue his hot international scoring form. He currently has 102 appearances for the Red Devils, scoring 68 goals. Canada should be worried!
Belgium's Qualifiers Results (the last 5 games):
| Match | Result | Home / Away |
| --- | --- | --- |
| Poland vs Belgium | 0-1 | A |
| Wales vs Belgium | 1-1 | A |
| Belgium vs Poland | 6-1 | H |
| Belgium vs Netherlands | 1-4 | H |
| Belgium vs Burkina Faso | 3-0 | H |
Canada vs Belgium Head-to-Head Stats
Regarding head-to-head stats between the two teams, Canada and Belgium are yet to meet at any international or friendly football match. This is another reason to hold your horses if you intend to fully back the Belgians while considering Canada vs Belgium odds.
Canada vs Belgium Prediction
Nothing is cast in stone in soccer, especially when the teams in question are yet to meet at any level. In short, there are no H2H stats to rely on.
And if their last five results are anything to go by, we can conclude that Belgium is beatable if Canada brings their "A" game.
As said before, the Belgium team has no football talent shortage. It's even safe to say that their quality players can't fit in the 26-man squad.
Therefore, the team is expected to sail comfortably through Group F. However, Belgium tends to drop off when it matters the most in the quarters and semis. But it will undoubtedly take more than Canada to stop them from making it to the last 16.
World Cup Group F Odds
Here are the Group F odds available at bet365:
Who Will Win World Cup Group F?
Belgium might look like the odds-on favourites to win Group F. But any experienced punter wouldn't be so quick to dismiss Croatia. The Croatian team will be captained by Real Madrid midfielder Luca Modric, who won the 2018 Ballon d'Or.
They also have the experienced Ivan Perisic, who plays for Tottenham Hotspur in the EPL. This deadly duo can be the difference that Croatia needs to top the Group, although star-studded Belgium is the favourite.
Bet365 has 1.53 odds on Belgium to win Group F. As for Croatia, the bookie rates them at 3.50 odds, which should give you a decent return if you're willing to risk. Morocco is third at 11.00 odds, with Canada being the underdogs at 13.00.
Still not convinced? Let's head off to BetMGM, one of the most respected bookmakers in the North American betting scene. The bookie backs the Red Devils with 1.57 odds to top Group F.
Now, this is slightly lower than what you'll get at Bet365, although high rollers would be very keen on that difference. But Bet365 make up ground by offering 3.50 odds for Croatia and 11.00 and 13.00 odds for Morocco and Canada, respectively.
If you want to predict the Group Winner, head to Betway and enjoy some competitive odds. Here, you'll get 1.66 odds for Belgium to top the Group. Croatia comes second with 3.25 odds, while Morocco and Canada have 9.00 and 12.00 odds.
It will take a lot of courage to predict that Canada or Morocco will top Group F.
Will Canada Qualify From Group F?
Unfortunately, all indications point that the Canadian national team might not make it out of Group F. Belgium and Croatia are football powerhouses on the global football scene, with Croatia ranked at position 15 currently.
In 1999, this team was ranked third after their eventful 1998 World Cup campaign, finishing third. And yes, even fellow underdogs, Morocco, are ranked higher at position 23 globally. So, the Canadians have their work cut out.
Now let's confirm what the oddsmakers at Bet365 say. The bookie gives Belgium 1.53 odds to make it out of the Group. Croatia is also a favourite with 3.50 odds. The third is Morocco, who Bet365 ranks at 11.00, with the Canadian national team following at 13.00 odds. These odds indicate that Canada and Morocco can pull a surprise if the stars line up in their favour. 
How To Bet On Canada vs Belgium?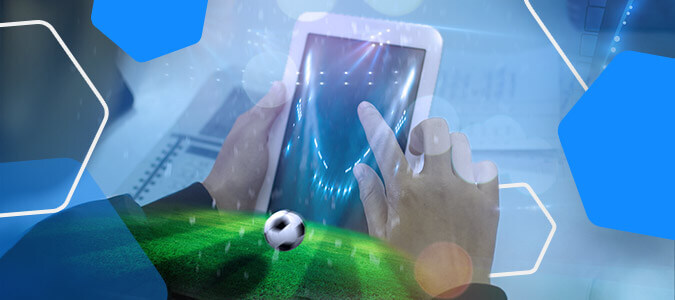 Up to this point, you should be ready to place a Belgium vs Canada bet online in Ontario. But before doing that, remember that Ontario's legal sports betting age is 19 years. Also, winnings from sports betting are taxable.
Step 1: Carefully select a legal sportsbook in Ontario

Canada is home to numerous sportsbooks, making the selection process a headache. Therefore, only join a sportsbook licensed in Ontario and other Canadian provinces.

After confirming the licensing information, check out the quality of the odds, support, payment methods, and more. Luckily, most licensed bookies in Canada will tick these boxes.

Step 2: Create a sports betting account

After installing the app, click the "Register" or "Join Now" button to create an account.

The sportsbook will use geotagging to know whether you're in Ontario before allowing you to create an account.

You'll provide information like the username, password, email, phone number, and location address. The sign-up procedure is relatively quick and easy.

Step 3: Make a minimum deposit and claim the reward

Some Canadian bookies will give new patrons a no-deposit incentive after successfully creating an account. But most of them require bettors to make a minimum deposit before triggering the welcome package.

Step 4: Place your first wager

Now click the "search" icon and enter World Cup. The search results will present all the upcoming and live events.

For instance, you'll view all Canada vs Belgium odds on all popular markets like 1×2, Totals, Double Chance, Asian Handicaps, Futures, and more. So, select a market to create a bet slip and confirm your bet. That's all!
Canada vs Belgium Betting Strategy
Nothing is certain in football betting because the underdogs often pull a fast one on the favourites. In that case, choosing the best Canada vs Belgium odds is not the only thing you should do before placing a bet. So, which strategies should you use to boost your winning chances?
Research the odds / lines
No sports betting law in Canada or Ontario prevents you from creating multiple sportsbook accounts. You can have different sportsbook accounts and compare the odds.
For example, BetMGM offers higher odds for an outright win for Canada, whereas Bet365 provides higher odds for Canada to win or draw.
Follow the lines / odds
The betting odds keep changing as the competition draws closer.
That's primarily due to public opinion or heavy bet traffic in favour of the market.
So, follow closely to learn if the bookie keeps increasing or decreasing the odds. If you realize that the odds for Belgium to win are reducing, then a draw can be a good idea.

Team form
Belgium and Canada entered this contest after topping their respective qualification groups.
Of course, that might count for nothing, considering Belgium is the better team on paper.
But if Canada squeezes something out of this match, they will head into their second match against Croatia full of confidence.

Don't bet with feelings
Understandably, betting against your national team can feel treacherous.
But successful betting is all about facts and statistics. So, if the odds favour the opponent, don't hesitate to back them.
You can also consider other bets like Double Chance and Totals if you're too loyal to your national flag.
Summary
Those are our Belgium vs Canada predictions. From the look of things, Canada might find it rough against the Red Devils if the odds offered by Canadian bookmakers are reliable.
But because a win for Belgium might not have the best odds, consider markets like Totals, Asian Handicaps, and Double Chance, which are safer with better odds. Good luck!
FAQ
To place a Canada vs Belgium bet in Ontario, you must be aged at least 19 years.

After creating a sportsbook account, find Canada vs Belgium bet under the World Cup competitions to view the available markets.

You can wager on moneylines, totals, handicaps, Double Chance, etc.

Yes, although the chances of Canada winning the 2022 World Cup in Qatar are slim. Most bookies don't even fancy them to make it out of Group F.

Canada vs Belgium duel will go down on November 23, 2022, at 3:00 pm EDT. That will be the second match in the Group after Morocco vs Croatia on the same date at 6:00 am EDT.

The Belgium vs Canada betting odds vary between bookies. For example, Bet365 offers 1.25, 5.50, and 12.00 for Belgium, a draw, and Canada.

At BetMGM, the odds for Belgium are higher at 1.30. However, the bookie slashes the tie and Canada odds to 5.25 and 10.50. So, do your homework.

According to the Bet365, Brazil will win the competition, placing them at 5.50 odds. England is second at 6.50 odds. Costa Rica, Iran, and Saudi Arabia are ranked last at 751.00 odds.

Most sportsbooks favour Brazil to lift the prestigious football trophy. However, France will look to do the unthinkable by defending the trophy.

Bet365 currently gives the French 7.00 odds to win the competition. But it might be too early to predict with other big names like Argentina, Belgium, Portugal, Germany, England, Croatia, and the Netherlands involved.

Bet365 gives Canada 151.00 odds to win the competition. On the other hand, Bwin offers even higher odds at 201.00.