What Is A Teaser Bet?
Last updated:
9 minutes read
Teaser bet is highly beneficial if you know how to use it. Therefore, it is essential for every sports bettor to learn how it works, even beginners. If you are new to the concept, this guide will show you everything you need to know, including how to effectively make teaser bets.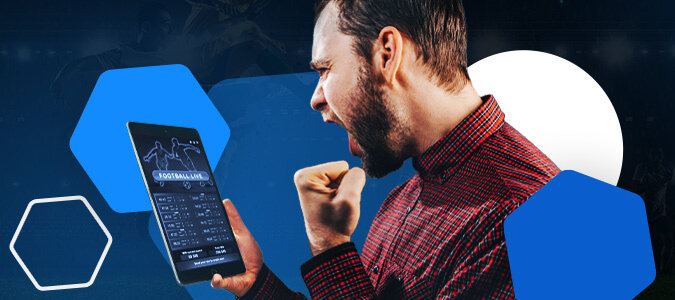 Teaser Bet Explained
A teaser bet is a form of parlay bet in sports betting.
Unlike parlays, bettors can alter the point spread for a game, which gives them better-winning odds.
In return, the bookmaker will reduce the payout if the bet wins.
Teasers are a type of parlay since they have to do with you making numerous selections in a single bet. To help you understand better, we will explain what a parlay bet means.
A parlay is a combination bet which merges numerous single bets into one (learn more on how parlay bets work here).
Each of these bets included in a parlay is referred to as a leg. The more legs you add to a parlay, the higher your chances of winning big.
However, for a parlay bet to win, every leg must be correct, and missing one means your parlay loses. Teasers follow the same principle as the parlay bets. To make a teaser bet, you will have to combine two games or more into a single ticket.
But unlike the parlay bets, teasers allow you to move points in your favour. After making your selection, you will choose the number of points you want to move the over/under lines or point spread to your backed team's favour.
The major benefit you get from teaser bets is that your bets are easier to win. But the catch is that all your selections must win for your bet to succeed, and you must pay an additional premium depending on the number of points you move(tease) the line.
Teaser bets are typically only available on totals or point spread bets. These are bets more prominent in basketball and football, which is where you will commonly find teaser bets.
How Does A Teaser Bet Work?
What is a teaser bet in terms of using it in practice? A teaser bet works differently depending on the sports you are wagering on. We will explain how it works in the most popular sports, which are basketball and football.
Teaser Bets in Football
In football, teaser bets allow you to minus or add 6, 6.5 or 7 points from the over/under totals or point spread lines. This differs depending on the sportsbook in question, but this is usually the range.
Let's assume you want to wager on a football game, and the sportsbook you are playing allows you minus or add 6 points; you have the following options when teasing in point spreads:
Subtract from The Favorite
The favourite will need to win less than 6 points the original spreads. For instance, if a team is a -8 favourite, and you use a -6 teaser – they will need to win by more than 2 points to cover the spread on your teaser bet. This is as opposed to them winning by more than 8 points.
Add to the Underdog
In this case, the underdog will be able to lose by more than the initial spread. If the initial spread places the underdog at +4.5, it means they can lose by up to 4 points. But by adding your 6 points teasers, the new spread becomes +10.5, which means they can now lose by up to 10 points.
Teaser Bet Example 1 Montreal Alouettes (-7.5) + Winnipeg Blue Bombers ( +2.5)
So, let's assume you have a teaser bet consisting of two teams with a 6-point teaser.
Winnipeg Blue Bombers +2.5 (-110) if you add the 6 points using your teaser, it becomes + 8.5. This means they can now lose by up to 8 points and your bet still wins.
Montreal Alouettes -7.5 (-110) if you subtract the 6 points using your teaser, it becomes -1.5. This means they need to only win the game by more than 1 point for you to win.
However, both of your selections must be correct for your teaser to win.
Using Teasers on Totals
You can also use teasers to move the over/under line up or down.
Let us assume the sportsbook has set the line to 50. 5 for the match above. If you bet on over, it means you will need the combined score to be 51 or more.
But if you use your 6-point teaser, the line will move to 44.5, which means a combined score of 45 or more is a winner for you.
Presuming you chose to wager for under, the line will move to 56.5, which means a combined score of 57 or more wins for you.
Teaser Bets in Basketball
Basketball teasers are not too different from football, but the odds don't move much here. In sportsbooks, you will mostly see teasers between 4, 4.5, or 6 points.
Here is an example of point spreads you may find on a betting board.
London Lightening (-8)
Windsor Express (-2.5)
Saint John Riptide ( -5)
Presuming you wanted to make a three-team, 6-point teaser with the teams listed above. This will mean all the teams above will move 6 points in your favour. So, now it will become:
London Lightening (-2)
Windsor Express (+4.5)
Saint John Riptide (+1)
Teaser Odds and Payouts
This lower payout comes in the form of unfavourable odds depending on the number of points you tease. In most cases, odds for teaser bets are portrayed in American odds or moneyline odds.
Check out the teaser bet payout chart below for some of the standard teaser odds you will find in football.
| Teaser Size | Odds for 6 points | Odds for 6.5 points | Odds for 7 points |
| --- | --- | --- | --- |
| 2 Teams | -110 | -120 | -130 |
| 3 Teams | +160 | +140 | +120 |
| 4 Teams | +265 | +240 | +215 |
| 5 Teams | +450 | +400 | +350 |
| 6 Teams | +700 | +600 | +500 |
The odds on 6-points for a two-team teaser is usually -120. This means if you wager C$120 and win, you get C$100 in profit. For a 7-point two-team teaser, you will typically get -130 in most legal online sportsbooks in Ontario.
This means you will need to wager C$130 to get a C$100 profit. You may find a sportsbook offering a discount and giving -120 for a 7-point tease if you are lucky.
You may sometimes find bookies allowing teasers of 10 teams or more and may even let you move larger points. Also, combining too many teams will make it harder for you to win, but it does come with a higher payout potential.
Teaser Odds in Basketball - Teaser Bet Payout Chart
| Teaser Size | Odds for 4 points | Odds for 4.5 points | Odds for 5 points |
| --- | --- | --- | --- |
| 2 Teams | -100 | -120 | -130 |
| 3 Teams | +180 | +160 | +140 |
| 4 Teams | +300 | +250 | +200 |
| 5 Teams | +480 | +400 | +350 |
| 6 teams | +700 | +600 | +500 |
The same concept applies to payouts in basketball teasers. If you use a 4-point teaser on two teams, you will need to wager C$100 to get a C$100 profit. But if you use this same 4 -point teaser on three teams, a wager of C$100 will give you C$180.
As you might have observed from the above, payouts for teasers are not the same.
The more the lines and spreads are moved to favour you, the lower your expected payout. In contrast, some sportsbooks can offer as many as 8 or 10 points; it's best to exercise caution.
This is because the more you stay away from the norm, the more the house edge increases. These odds are the standard offered by most sportsbooks, but you can look around for better offers before you settle for one.
Teaser Betting Strategy
Teasers are great, but the house still has an edge like other things involving a sportsbook. Nonetheless, there are many strategies you can use to improve your winning chances.
So, what are the most important teaser bet's strategy features?
Tease Through Key Numbers

In the NFL, there are two major scoring units, which are 3 and 7.

This is because games tend to end on these numbers most of the time. Therefore, it will be smart to cross through these numbers in any two directions to give yourself an edge.

Go For Lower Totals

When you can, focus on spreads with lower totals.

This is because points have more value here since they have a better likelihood of being close as opposed to a game with a high total.

Find The Best Prices

Prices vary across bookies, which is why it is important to find the best prices.

While some sportsbooks may charge as high as -130 for a 6-point two-team teaser, you will find -110 on others. If you stick with the first option, you will need to spend more to win the same amount.

Note that most bookies use dynamic pricing that will change depending on the numbers you tease. The little extra you need to pay in high-priced bookies may not seem like much, but it tends to add up over time.

Teasing Zero Is Not An Option

This is one of the best strategies for teaser bets.

Never cross o because most games hardly end in ties or a 1-point lead. If you bet on this, you pay for points that will have no important role.

Avoid Teasing Totals

Teasing on totals is not a great idea because games don't total key numbers as often as you would expect.
How To Bet A Teaser?
Placing a teaser bet is very easy on any sportsbook. Here is a step-by-step guide to doing this using Bet365 as an example.
Rating: 4.8/5

Exceptional customer service, an extensive betting offer, fast payments, and live commentary. Great odds, great in-play betting, and the best mobile app.

Bet365 Review

19+. Gambling can be addictive, please play responsibly.

It is an internationally recognized bookmaker

Different banking options are available

The website and app are easy to navigate

Live streaming is available for new customers

REGISTER NOW
Step 1

Head to bet365 and register/login, or you won't be able to place a bet.

Step 2

If you are registering as a new player, you will need to deposit some cash.

Step 3

Next, head to the betting lobby and pick a sport from the available list. We recommend you stick with football or basketball.

Step 4

Include the totals or spread that you would like to tease.

Step 5

Open the tab and search for the "teaser" option or tab. Most sportsbooks will place it above the bet slip.

Step 6

Select the number of points you want to move the lines. Don't forget that the standard points for NBA are 4 points, while NFL is 6 points.

Step 7

After Adjusting the lines, your odds for the teaser bets will be displayed. If you find it satisfactory, input your stake amount and turn in your bet.
What's the Difference Between A Teaser and A Parlay?
Teasers and Parlays share some similarities, but they are not the same. A parlay bet involves you selecting two outcomes or more and combining them into a single bet. The goal is to get better odds if your win the entire selection.
Teasers allow you to do the same, but they let you alter the point spread to boost your chances of winning.
Payouts in Parlay Bets
The payouts tend to differ depending on the type of bets you parlay, but more games mean better odds. Sometimes a bookie will limit how many games you can parlay to protect itself from losses.
However, in a parlay bet, you must win all the games. Losing one will mean the entire wager is lost the parlay. In the rare case that one of your selections ends up as a tie, the sportsbook will treat it as no bet.
Most times, bookies will remove it from your selection like it was not there in the first place and pay you out for the rest if they win. This may differ depending on the bookmaker, so you might want to check out the terms and conditions first if this ever happens to you.
So, asides from merging more than one selection, what other benefits do you get from using a parlay bet? Check out the example below to help you understand better.
Presuming you want to bet on three football matches with both teams having the same odds at (-110) and you have a betting bankroll of C$60, you can bet on these games individually. If you do that and win all three games, this is the profit you will earn.
1st game – BetC$20 profit C$18.18
2nd game – BetC$20 profit C$18.18
3rd game – BetC$20 profit C$18.18
Profit - C$54.54
This is not so bad, but if you use a parlay betting C$60 on these three games, you stand a chance to win a profit of around C$120! But unlike the first option, if you lose one of the bets in a parlay, you lose your entire cash.
For parlays, here are the payout odds
| Teams | Payouts |
| --- | --- |
| 2 Teams | +260 |
| 3 Teams | +600 |
| 4 Teams | +1228 |
| 5 Teams | +2435 |
Parlay Vs Teaser Bet: Which Should You Use?
What is a teaser bet in comparison to parlays? Both teasers and parlays do almost the same and have the same risk level. Losing a leg/selection in any of these bets means the bet is unsuccessful. However, teasers are much easier to win than parlays as they allow you to alter the spreads in your favour. But this will come at the cost of getting a lower payout than you would initially have gotten.
Since parlays are not easy and don't offer you any favour, the payouts are better than teasers. We recommend that you weigh both options and pick the one that suits your specific needs since they both offer their unique benefits.
Reverse Teaser vs Teaser Bet
A reverse teaser is also referred to as a pleaser. It is the opposite of the teaser bet. Here, instead of bettor adjusting the spread and lines to their favour, they alter it in the sportsbook's favour instead. The benefit of this to bettors is a much larger payout.
Like teasers, all legs in the selection must be accurate for the teaser to win. Because it is more difficult to land a reverse teaser, the payouts are much higher than parlay bets.
So, presuming you want to wager on a game using our previous example.
Pleaser Bet Example 1 Montreal Alouettes (-7.5) + Winnipeg Blue Bombers ( +2.5)
Let's assume you were to bet on these games using a 6-point pleaser bet; these will be the lines you have to cover.
Montreal Alouettes (-7.5) becomes -13.5
Winnipeg Blue Bombers (+2.5) becomes -3.5
Instead of the Montreal Alouettes requiring 8 or more points to win, they will require 14 or more points to win in favour of the sportsbook. In contrast, the bombers will have to win by 4 points or more instead of winning or losing by 3 points or more.
Pleaser Payouts
The best part about pleaser bets is the payout. For instance, here is what a 7-point please will payout:
| 7 Point Pleasers | Payout |
| --- | --- |
| 2 Teams | +800 |
| 3 Teams | +2500 |
| 4 Teams | +6000 |
| 5 Teams | +15000 |
Which Should You Choose?
Pleasers are best for bettors who love risks. They are harder to win than the teaser and parlay bets since they favour the sportsbook. However, they offer a more massive payout than both the teasers and parlay bets. For instance, most bookmakers will offer you C$180+ initial wager on a C$50 parlay, while a pleaser will get you C$450.
This difference is significant, and even when compared with the teaser bets, a 7-point spread on two teams gives you odds of -130, while pleaser offers you +800 for the same points. This could be a game-changer if you know how to play your cards right and handle the risk.
FAQ
This is dependent on what your requirements are.

Teasers allow you to greatly increase your winning chances for a lower payout. If you do not like risks, it may be worth it.

However, if you have a risk appetite and are more concerned about the payouts, you are better off sticking with other options.

The amount you get from a teaser is dependent on the sportsbook, the number of teams, and the number of points. The standard pay for two team 6-points teaser in football is -110. While basketball offers -100 for a 4-point teaser consisting of two teams.

Yes, teasers are easy to win compared with other bets like parlays and pleasers. This is because, with teasers, you can alter the spreads in your favour.

This gives you better odds and greatly improves your winning chances.

Yes, it is possible to push a teaser bet. The bet that is pushed is taken off the teaser, and the remaining games are used to grade the payout. If a two-team teaser has a push, it is refunded automatically.

A tie is referred to as "no action" in a basketball or football teaser consisting of three legs or more. It reduces the number of legs to the next lowest number.

For instance, four legs become three and vice versa. Sometimes, a sportsbook will consider a tie a push, especially when it involves a two-teamer or two legs. Here, the sportsbook will refund your wager.