Single-Game Betting In Canada
Last updated:
5 minutes read
What is a single-game betting in Canada and what is its legal status?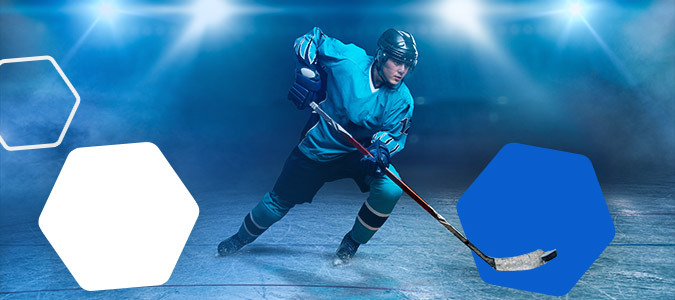 The key to winning at sports betting is mastering the single bet strategy.
A single-game betting or straight bet is always the best way to bet on sporting events, no matter how much money you have or how risk-averse you are. Even though betting on more than one team can be exciting, the lottery mentality that goes along with multiple-team parlays, teasers, and prop bets is not.
The tried-and-true formula for winning at sports betting is to pick the right games and place individual bets on each of them.
Sports gambling can be profitable if you know how to do it right. No matter how inexperienced you are with single-wagering bet Canada games, you will find everything you need in this comprehensive guide.
So, what is single-game sports betting?
What Is A Single-Game Sports Bet?
Simple game sports betting meaning a bet on the outcome of one sporting event being played.
In terms of sports betting, single bets are among the easiest. One bet is all that is required to participate in this wager.
A single bet can win or lose depending on the outcome of a specific wager. You can lower your risk by placing each-way bets, which payout if your selection finishes in a placing position.
How much money you can win from a single wager is determined by two factors:
the odds offered
the stake you place
The stake is the monetary value attached to a wager, and the bettor sets it. If your stakes are higher, your profit will also be larger.
Calculating how much money you can win from a single-game betting via specific wager requires multiplying the bookmaker's offer of odds by the wagerer's stake. Single bets can be placed on any sporting event and at any bookmaker. These kind of bets are a great way to start sports gambling for newbies.
Is Single-Game Betting Legal In Canada?
Single-game betting is now legal in Canada as of August 27, 2021. It has been then up to each province to decide whether they consider it legal within their jurisdiction. Ontario bettors are able to place single-game bets since April 4, 2022.
On August 27, 2021, Canada's parliament voted to legalize single-game sports betting. The bill was approved by a vote of 57-20 in the Senate, allowing the provinces to decide whether or not to allow sports betting.
Horse racing was exempt from this bill's single-game wagering provisions. Sports betting in Canada has been regulated in much the same way as in the United States.
However, the bill removed the federal prohibition on single-game betting and allowed individual provinces like Ontario to regulate single-game sports betting.
Also, in the same year, around August, the Ontario Lottery and Gaming Corporation launched a new sports betting product that included expanded options for customers.
Regarding sports betting and iGaming, Ontario regulators have stated that the market will open on April 4, 2022. In September 2021, the Alcohol and Gaming Commission of Ontario began accepting applications from individuals interested in breaking into the commercial internet gaming market. PointsBet and theScore were among the first companies to receive licenses in Ontario.
OLGC announced new retail sports betting products in Ontario. The OLG's expanded Proline allows bettors to place single-game wagers at more than 10000 retail locations. Single-game sports betting operators are now available to run their businesses in Ontario.
How Does Single-Game Betting Work?
If your bet wins, you will receive your stake in addition to the winnings. Your profit increases with increasing odds and, of course, your wagering amount.
In other words, how much money and how much of a market's odds are in play will determine your winnings.
Every betting market has single bets, and they're popular. Single bets are ideal for new players because they are simple and don't necessitate much planning.
Let's take a look at a single bet as an example:
In a Canadian Football League match, say you want to bet on BC Lions to score at least two goals. That has a 3/2 chance of happening. If they only score one goal and you wager $50 on that wager, you lose your money. You'll receive a total of $125 if they score at least two goals and your wager wins.
You multiply the stake by the odds, or 503/2, to get a return. Due to the inclusion of your bet in the payout, your profit will be $75, but you will receive a total of $125 back.
From this example, you can see that it is a safe betting strategy. It is why many bettors use the single- betting option because it is profitable.
What Is A Single Bet Strategy?
Most bettors who wager on football have a predetermined strategy because it is the most popular sport in the world for betting.
The football single bet strategy focuses on a series of smaller victories throughout the season.
Single even sports betting Canada is a popular option among players allowing them to focus their attention on predicting the outcome of one game rather than multiple.
Tips For Placing A Single Wager
When betting, you can choose to focus on individual goal scorers, stats and halftime wagers, or anything else. You can place multiple bets on football and still make a profit if some of your selections win and some lose, but if all of your selections lose in an accumulator, you'll have lost all of your money.
How To Bet On Single Games?
There is nothing to worry about if you are new to this betting strategy. It is quite straightforward and usually recommended for beginners in sports betting. We will show you how you can use this strategy to your advantage to make good profits.
These simple steps can be followed when placing a single bet:
Choose a sportsbook to place your bet

Register with your preferred sportsbook to wager on your favorite sport.

Find what you're looking for

To place a bet, go to the game and select the odds you want to wager on. Your betting slip will be filled in automatically.

Bet

To complete the process, enter the stake and press the Place Bet button. You've now made your first wager.
Best Single-Game Betting Sites In Canada
Currently, since April 4, 2022, Ontario is the first province which allowed U.S. sportsbooks to operate on mobile devices.
Reports have it that the Toronto Maple Leafs, Canada's most adored NHL team, may be able to leverage their relationship with sportsbooks through a partnership. Check which sportsbooks available in Ontario to place your single-game bets on.
Single Bet vs. Multiple Bet
| | |
| --- | --- |
| Single | Multiple |
| Large stake small wins | Small stake large wins |
| Single game | Multiple games |
| Small odds | Large odds |
| Safe strategy | Risky bets |
It is important to know the difference between a single bet or a multiple bet before placing your wager.
However, it's important to note that there is no right or wrong answer when deciding on what choice of bet to use. It doesn't matter what kind of bet you place; what matters is that your strategy aligns with your betting style.
Here are the differences you will observe between these two betting strategies:
The odds of winning a single bet are lower than the odds of winning multiple bets because only one selection must be chosen.
If you're willing to take a greater risk, you'll get a better return on your investment with multiple bets.
Small-stakes punters may find that some single bets are not worth placing because the return is so low; in this case, a multiple bet is the best option.
While placing a single bet with a large stake can still return a large profit, there is no need to risk even more money by placing it in a multiple.
Those new to sports betting and want to build their confidence by placing single bets instead of multiple bets will have a better chance of doing so.
With patience, placing multiple bets is a long-term strategy. You may only need one or two winning wagers per season to break even if you take advantage of the generous odds offered.
While both the strategy of using singles and multiples can be effective, as you can see above, they are not interchangeable when it comes to betting. It's important to keep in mind that many people will tell you that there are times and places where you should be placing single bets and times and places where you should be placing multiple bets.
Conclusion
How does single-game betting work in Canada? The thing is simple: your bet wins or loses based on the game's outcome.
It doesn't get any simpler than that. Single bets can be placed on any sport, and you can do so on any sportsbook.
Since it's one selection, it covers all the markets. Use the advice in this guide to make your betting experience even better. Single-game betting are very easy to practice and are quite profitable if you understand using this strategy.
This strategy can be used in any sport. However, most bettors feel more at ease using the single bet strategy for football matches.
FAQ
Single bets are exactly what they sound like; wagers placed on a single outcome. It's a bet on the result of a specific game.

Your single wager can go either way, depending on the outcome of the game. It's one of the most basic wagers in the sports betting world.

Following the passage of Bill C-218, single-game betting Canada is now legal as of April 4, 2022.

In Canada, single-game sports betting has been legalized, and Ontario market has already been legalized.

To win a single bet, you must select one team to win. There is a reward for being right about this outcome! If your guess is wrong, you lose your bet and do not win any money.

You have a 50% chance of winning each bet if you use the single bet strategy.

In the event of a win, you'll receive both your initial stake and the winnings.

A single bet strategy can be a profitable long-term strategy for sports betting if you're consistent with your winnings.

Many bettors have profited from this strategy, and you can, too, if you know how to use it.